Wedding Planning during a lockdown
Published on 3rd April 2020 by
Jenny Mason
As we all settle into a strange new way of lockdown living, there's still very much a sense that the rest of life still carries on – just in new adapted ways. Having got over the initial shock that some of our Weddings would need to reschedule for later in the year, and helping them do that, we're now chatting to plenty of couples who are getting on with their wedding planning for next year or even 2022.
So we thought we'd put our top tips together for planning a wedding during these strange times! It's actually a really good time to be able to research and plan, here's why;
There's plenty of time to plan
Lots of couples who got engaged over Christmas & New Year were just getting going on their wedding planning, and it doesn't have to stop now! We're finding that although it's not possible to be whizzing around Wedding Fairs and Venues, couples have more time to actually think about what they'd like. It's the perfect time to be able to step back, discuss what you really want from your day, and then plan how to make it happen.
Take the time to think about guest numbers, where you'd like to be, the time of year you'd ideally like to have your celebrations and all the key elements of your day. The great news is that no-one is able to visit any venues or suppliers right now, so you don't need to be 'racing for a date'.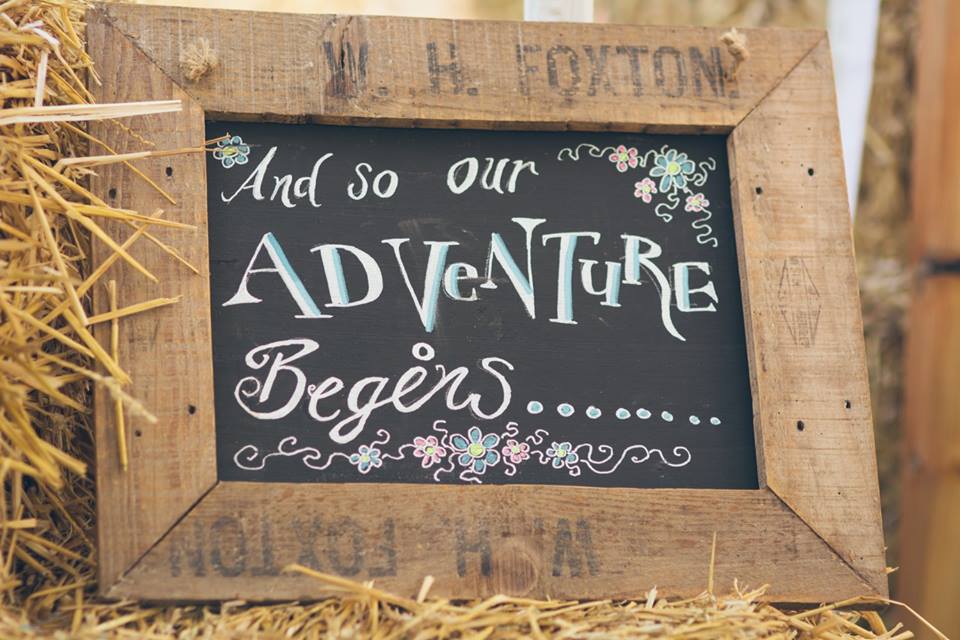 Ideas & research
The internet is key for this – hurrah for broadband, pinterest, instagram and wedding forums! With ideas as to how to create your perfect day on every platform, you could plan your day virtually from the comfort of your own sofa.  Take the time to read some real wedding blogs (some of our favourites are on Rock My Wedding and Brides up North) which are great for ideas and for recommended suppliers. 
While much of the Wedding Industry is in lock down, it gives us time to update all our websites and social feeds with some of the best pictures and events. Often in the height of the season you won't see much of anything as we're all working flat out, so now's a great time to see some well thought out content and imagery.
You can also take 360 degree tours of marquees, arrange facetime chats with chosen suppliers, browse blogs galore and read more reviews than ever now when researching your suppliers.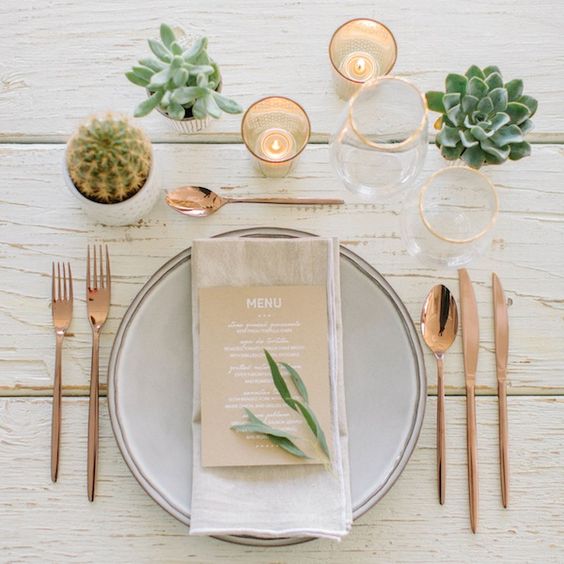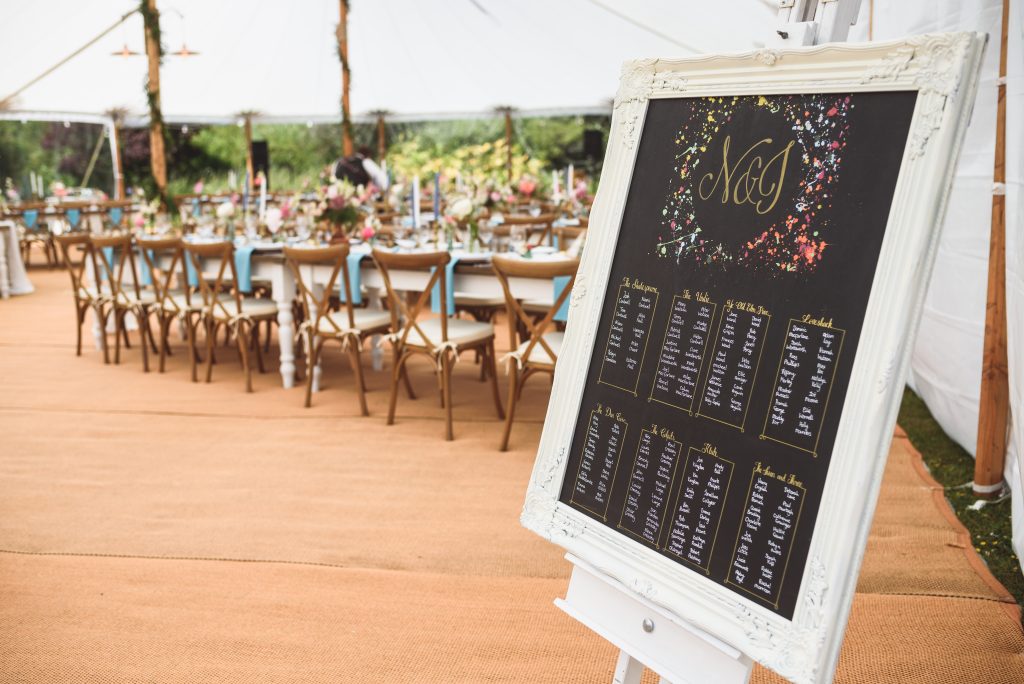 Booking suppliers
It's probably fair to say that the entire wedding industry is still reeling from the events of the last few weeks, which will have wiped out much of this summer's business (or at least postponed it to next year). Although 2021 is looking busy with most key dates now booked, here at Shades we do still have some availability so it's worth getting in touch!
You might also find some cracking deals around encouraging bookings during this time due to the exceptional circumstances. We spotted some great offers over at Dine, where there's free venue hire at some of their venues for bookings made before the end of April!
The importance of insurance
One huge thing that anyone who has their Wedding booked this year will have realised is the importance of Wedding Insurance. We always recommend that our couples take insurance out, as it's inexpensive, but covers so many aspects of the big day, giving all parties involved some peace of mind. Going forward, particularly after this summer, we think it will become something that's virtually non-negotiable for Weddings, especially with the increasing value that's placed on them.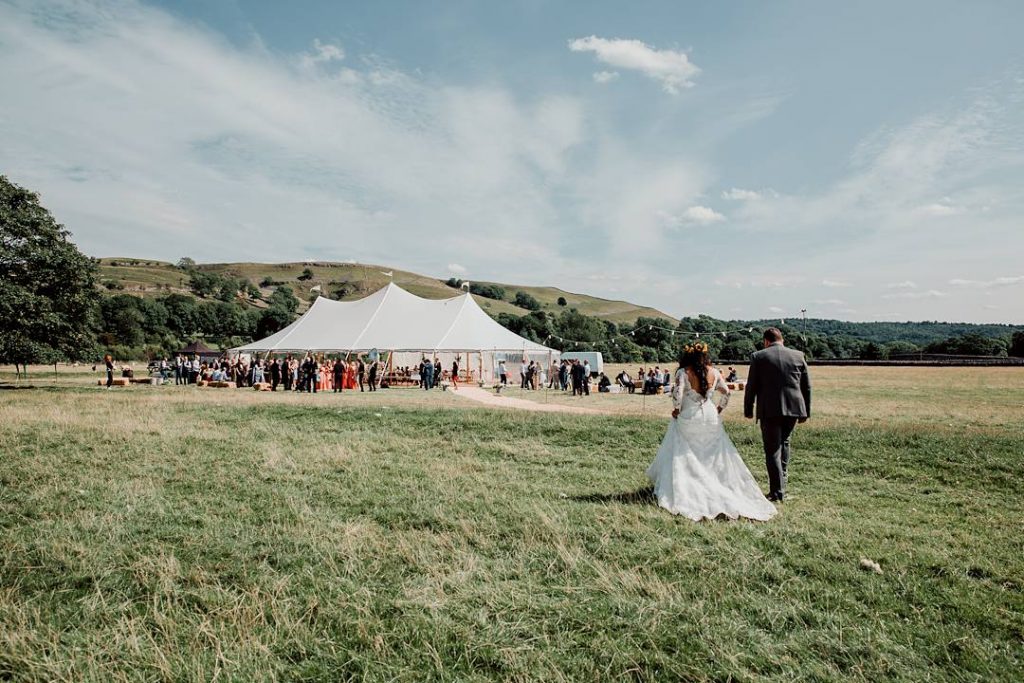 Booking your marquee with Shades
So, if you're ready to book your marquee with Shades, you can! You can email us a brief overview of your thoughts so far (to info@shades-canvas.com) and we can send you a full quote by email.  We can often check your proposed marquee site using google earth & street maps in lieu of a site visit (for now) and  you can look at some of our lovely testimonials online to check that we're reputable and take pride in providing a smart marquee on the day.  If you'd like, we can even have a coffee and chat over Facetime or Skype to chat how everything works (we're really missing getting out and about and seeing our lovely couples!).
Once booked, you can then look forward to our Wedding Exhibitions that are lined up for September, when (all being well), you'll be able to come and see your marquee in all its glory.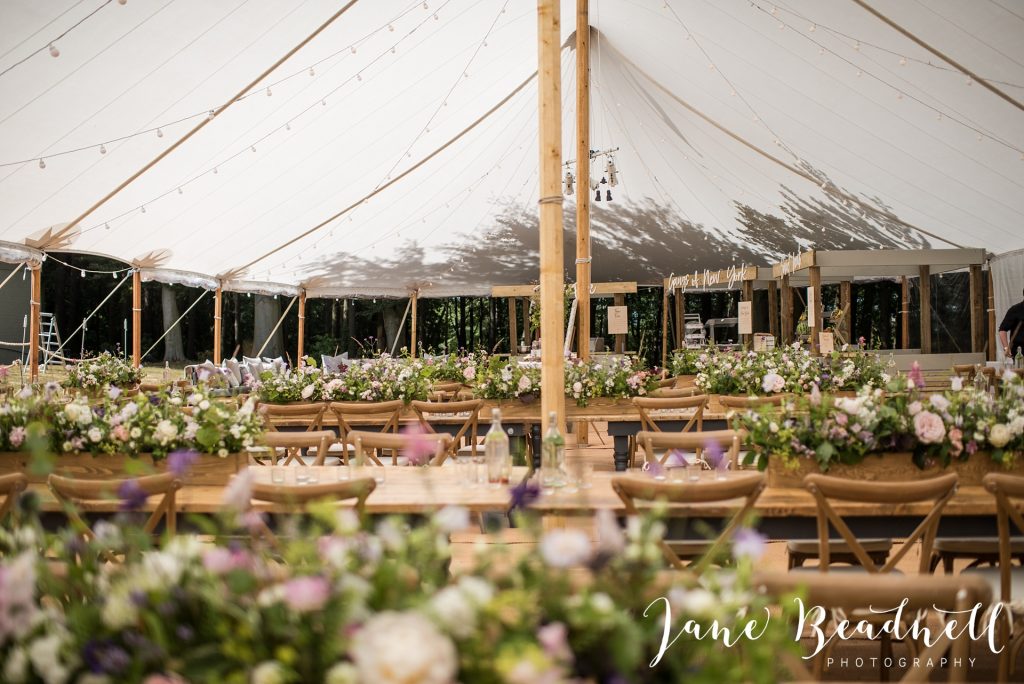 Looking to the future
Our ultimate message to anyone planning their Wedding right now is not to lose heart. Of course, the circumstances are far from ideal for anyone, and no-one would ever imagine trying to plan a wedding in this scenario. However, there are so many ways that we can use this time, so let's use it to plan good things.. starting with a beautiful celebration in a marquee next summer!