Nomad Stretch Tents
The Nomad Stretch Tent is the perfect combination of a Sailcloth Tent and a Tipi. It has the striking roofline and window walls that make the sailcloth tent so popular, but a fabulous cosiness that tipis are known for. The added beauty of the stretch tent is that it doesn't have the head-height sloping poles that is the downfall of a tipi!
What's so special about a Stretch Tent?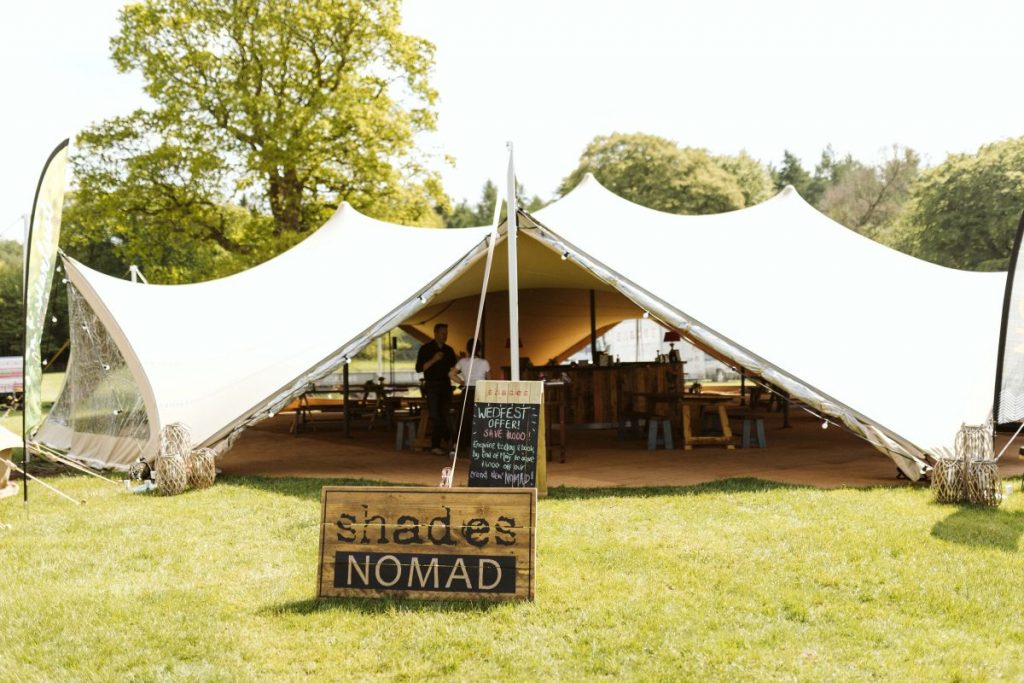 Unique
Still relatively new to the marquee market, these tents look completely different to anything else available. If you like to be different to everyone else, this is the tent for you!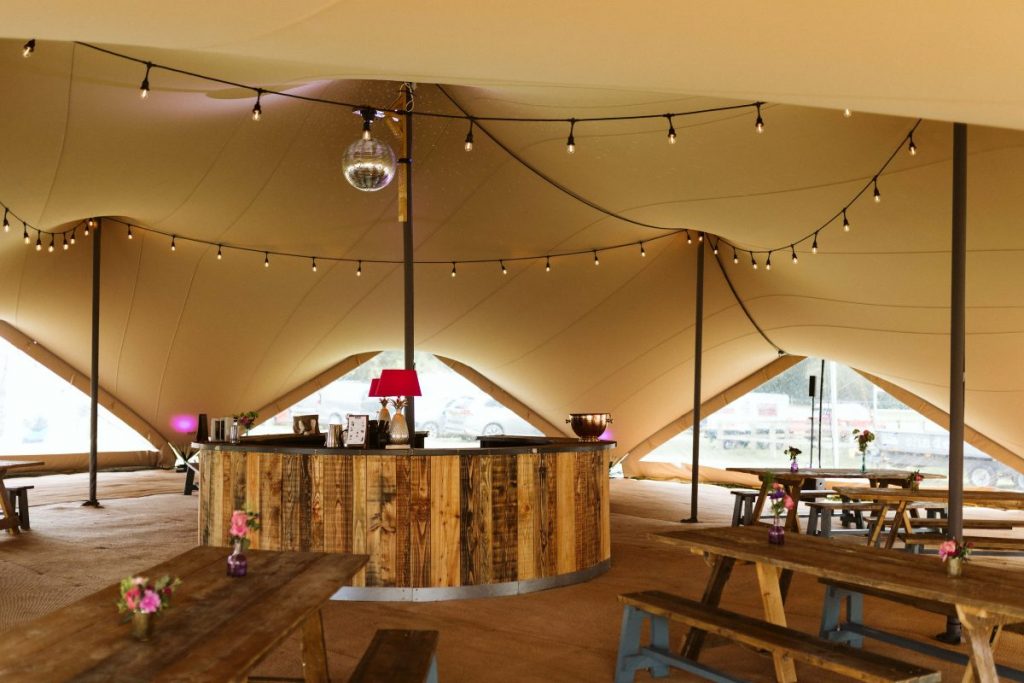 Cosy
The Nomad stretch tents are a great alternative to a tipi. They combine the essence of a tipi with the practicality of a marquee; allowing you to maximise your views, location and headroom, while retaining the cosiness and intimate atmosphere.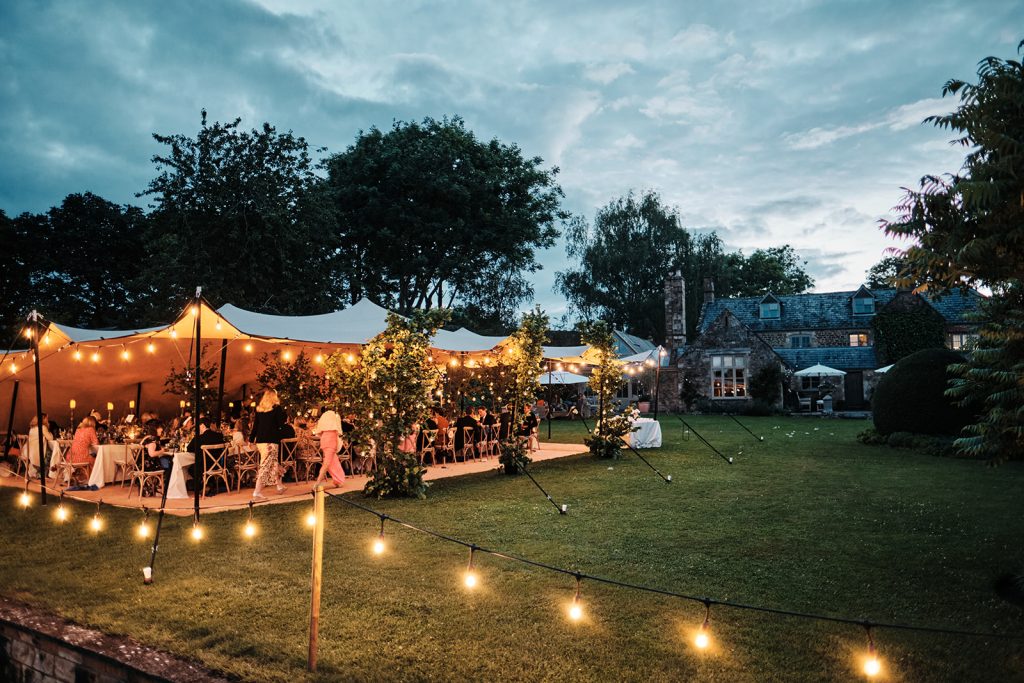 Just for you
A marquee wedding allows you and your guests your own perfect space for your celebrations. Your space, your way, with the furniture you want and only the people you invite inside – sounds perfect to us!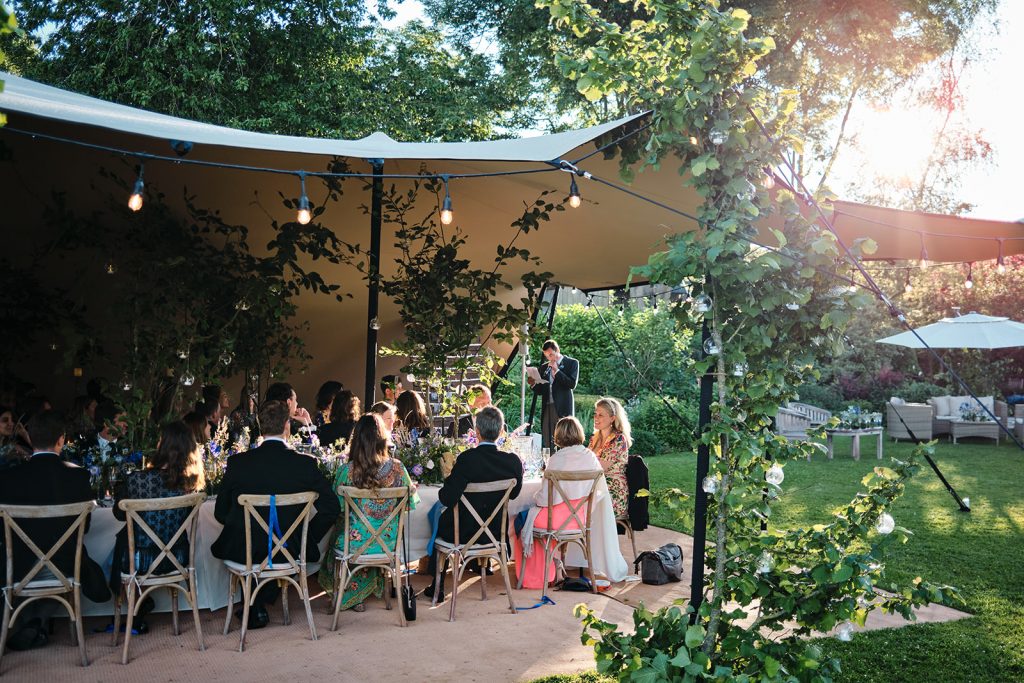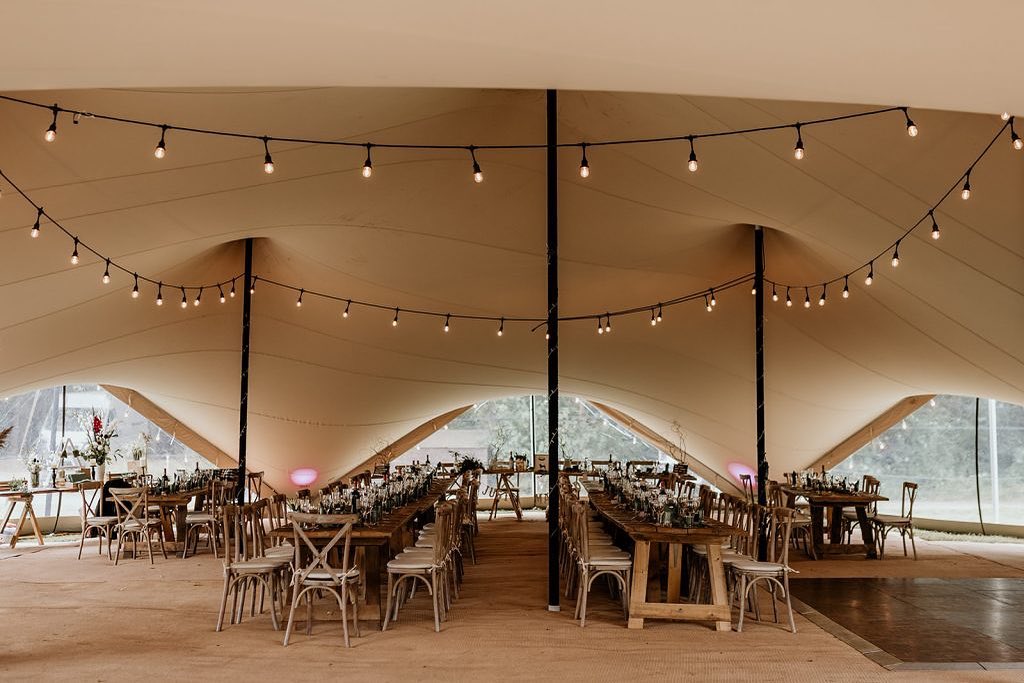 Need to know information
Capacities – 30-150 guests, depending on size of marquee
Accessibility – Great, accessible loos are an option
Loos & Generator Hire – Included but optional if you wish to source your own
Pitch Size – 14m x 9m up to 26m x 26m depending on guest numbers and style of tent chosen
Hire Period – 3 days over event
---
The tents at a glance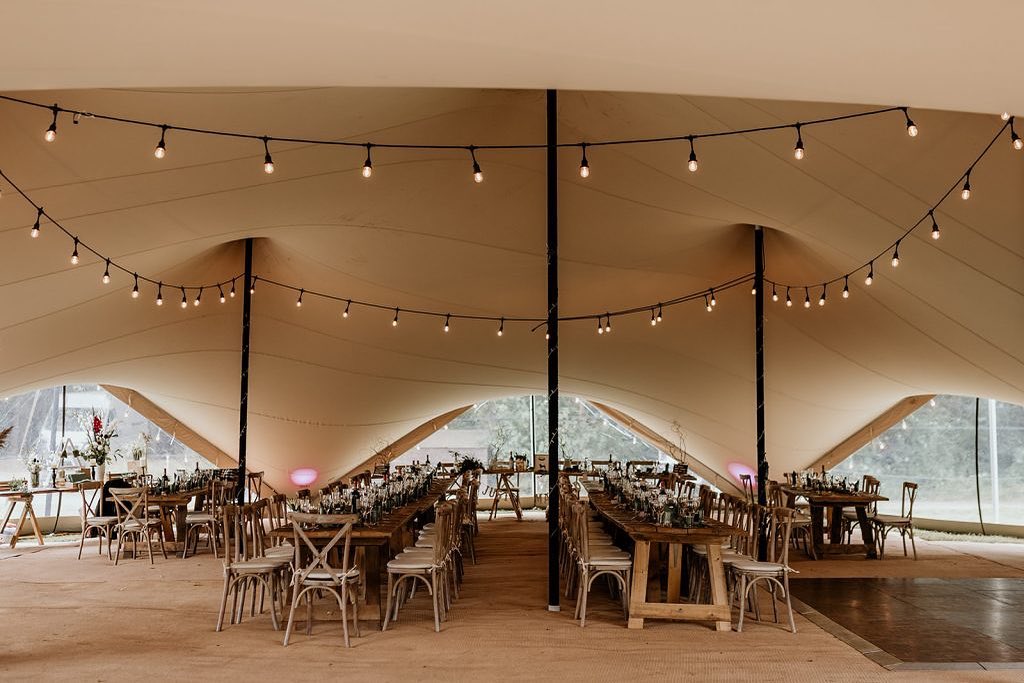 Nomad Wave
The ultimate hybrid tent with removable window walls. Perfect for any weather, seats up to 150 guests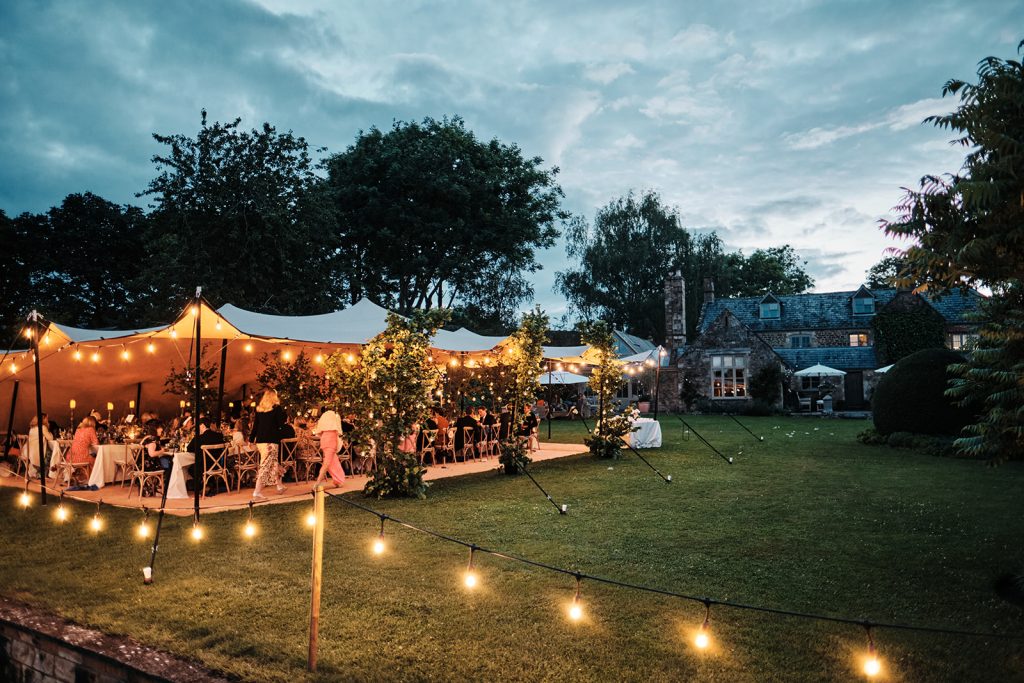 Nomad Wahiba
Great for barbecues and informal garden parties. Seats up to 100 guests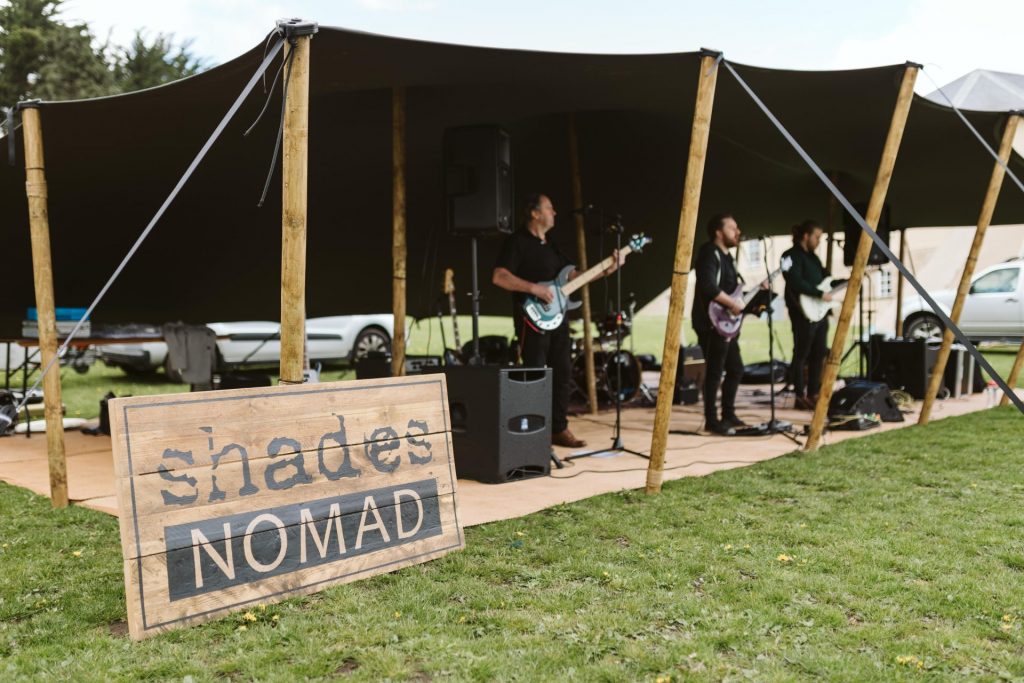 Nomad Oasis
The perfect pop up for smaller gatherings. The Oasis comes in black or sand and seats 30-50 guests
You're in good hands with Shades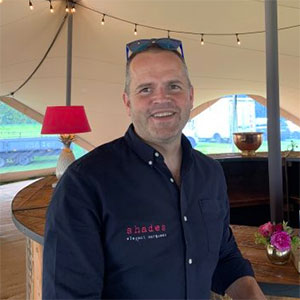 You're in good hands with the team from Shades. We've been established for over 12 years, have a 100% delivery record and genuine pride in the presentation of our marquees. Contact Paul today to find out more about your marquee wedding.
---
---
Guideline Pricing
| | | | |
| --- | --- | --- | --- |
| Nomad Stretch Tent – Wave | Option 1 | Option 2 | Option 3 |
| | Includes tent, windows, matting, lighting, tables, chairs & dancefloor | Includes tent, panoramic windows, matting, lighting, rustic tables, crossback chairs, dancefloor, catering tent, loos & generator | Includes everything in Option 2, plus mini outdoor chillout tent, fire pit, circular bar & festoon walkway |
| Based on 80 guests | £4,500 + vat | £6,600 + vat | £8,100 + vat |
| Based on 120 guests | £4,750 + vat | £6,850 + vat | £8,400 + vat |
| Based on 150 guests | £4,950 + vat | £7,150 + vat | £8,750 + vat |
* Please do contact us to check availability and delivery costs – we travel across the UK
Contact us today to start planning your perfect marquee wedding