2021 end of year round up..
Published on 24th December 2021 by
Jenny Mason
What a year! After, what can only be described as the 'Annus Horribilis' (2020), 2021 was cautiously welcomed by everyone. Kicking off with another lockdown, but the promise of brighter days ahead, we spent our winter months preparing for another year of unknowns! The summer broadly split into 3 sections; micro weddings, outdoor weddings, and unrestricted events.

Pre-21st June – small weddings permitted
Our season set off to a gentle start, warming up with some really beautiful micro weddings. Although these weddings were in most cases not necessarily what couples had planned (or indeed what we're used to doing), in many ways these celebrations ended up being a very happy alternative and by no means a second best to their original plans. So many of our lovely couples who celebrated like this commented that it allowed them to spend more time with family and close friends that wouldn't necessarily have been able to happen on a larger day.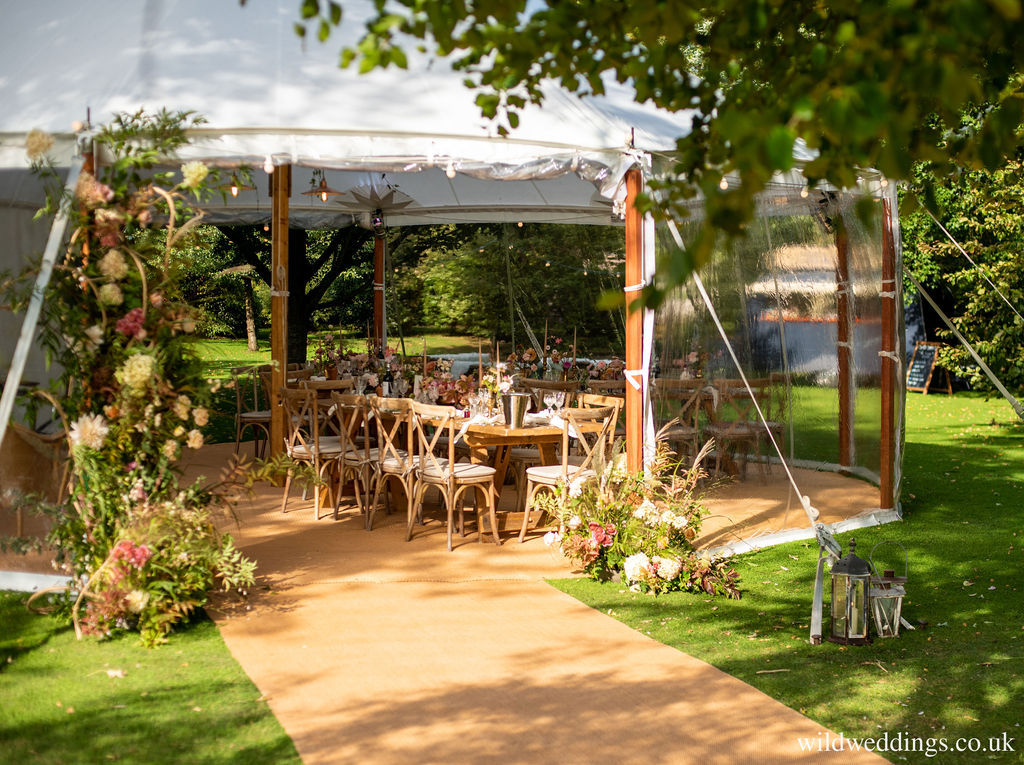 21st June – 19th July – outdoor weddings permitted
From 21st June outdoor weddings were permitted. This was brilliant news for us, as it was a month ahead of regular venues because of the ability to have 50% of the sides up on a marquee. Thankfully the weather helped hugely during this time, and the gamble to go ahead really paid off for these couples, many of whom had postponed from 2020. Massive kudos goes to our couple who took the brave decision to push their large wedding back by 2 days (from Saturday 19th to Monday 21st June); we all breathed a huge sigh of relief that their gamble paid off and the celebrations were a joy to watch. The fabulous weather through June & July really helped bring a sense of party to our 2021 weddings at last.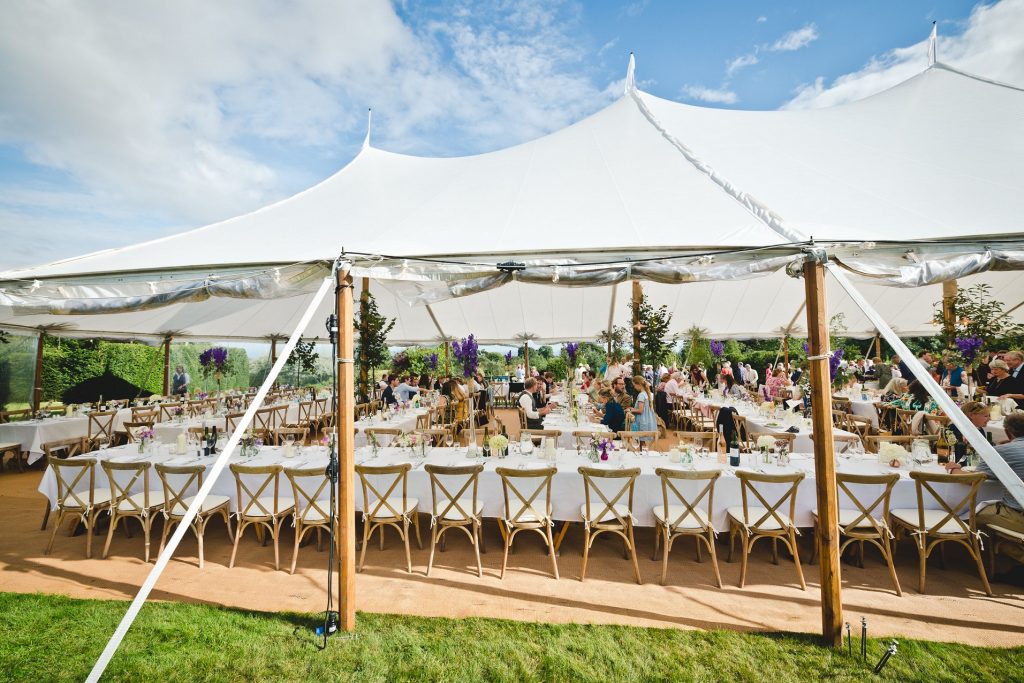 19th July onwards
Restrictions lifted and we were full steam ahead from 19th July! Guests and couples alike were so delighted to be able to celebrate as they'd originally planned. The first few events in particular took place with an air of caution, but it was amazing to see people relaxing as they were allowed to finally socialise in a way that had been restricted for over a year.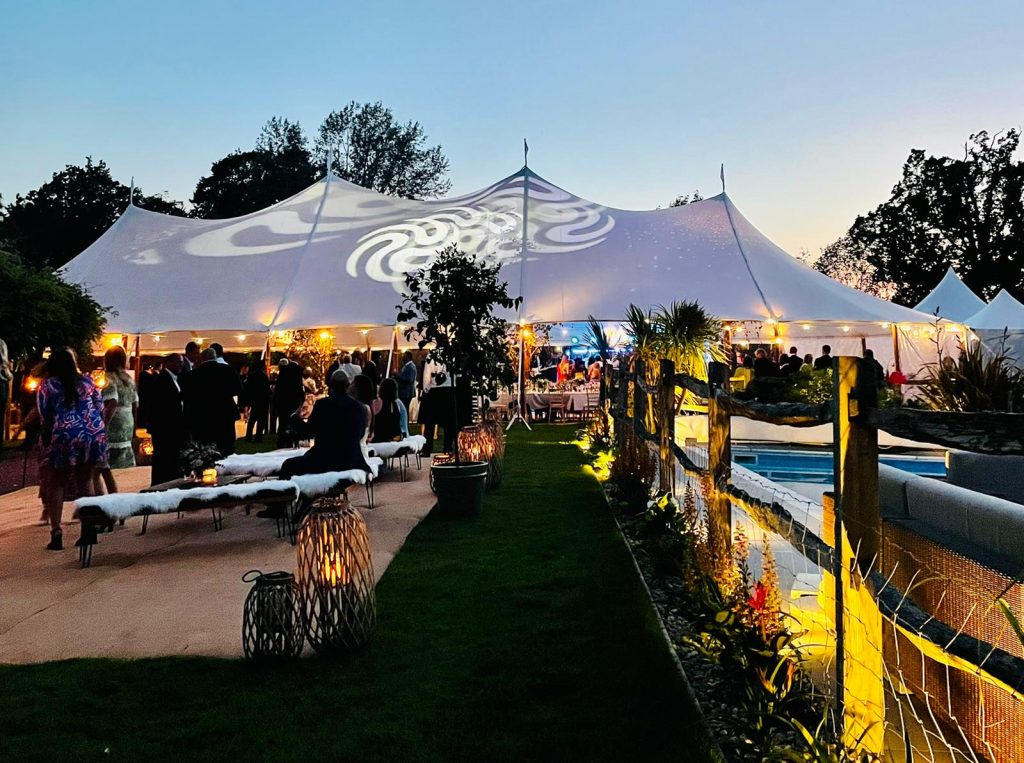 We then had an action packed July, August and September – a veritable whirlwind of events, weddings and birthdays, to garden parties and festivals. The Brides up North Wedding Festivals in September were a great opportunity to meet some of our couples who have bookings coming up, and also for us to debrief with fellow wedding suppliers and reflect on a summer like no other!

We rounded off the year with a winter wedding in December. It was another stunning day, but we got caught with a take down in snow; brutal and not something any of us would like to repeat again!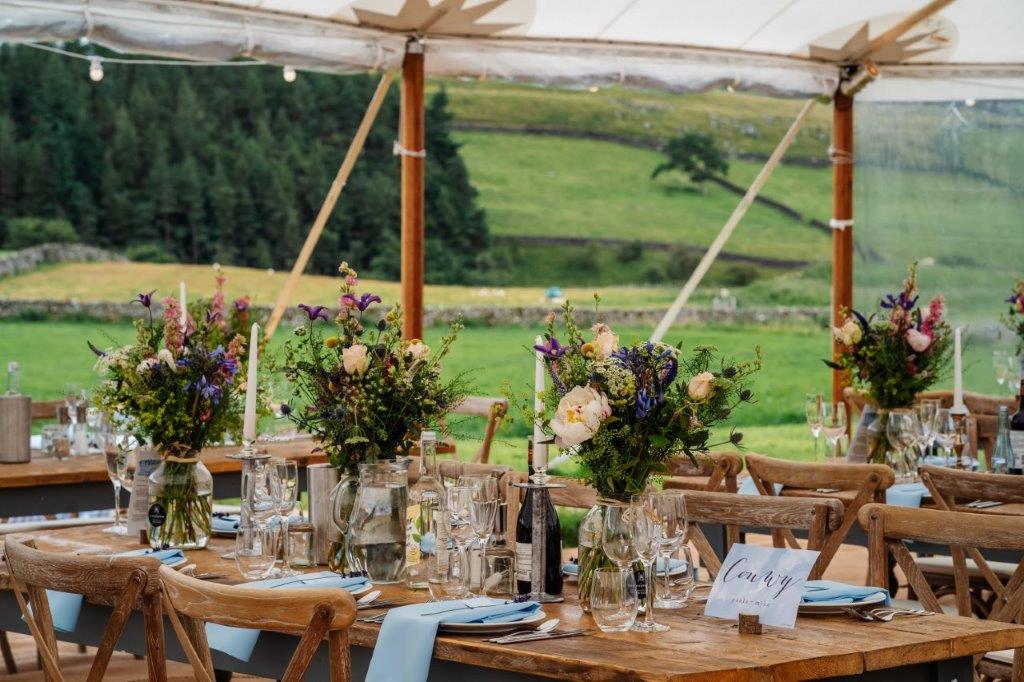 Closing thoughts on the 2021 wedding season
Many of the weddings we've done this year have been really quite poignant not only for the couples themselves and their families, but also for us as a team. After working closely with so many people over the previous 12 months rescheduling, finding alternative dates and of course constantly monitoring and trying to second guess guidance at any given point, that finally seeing their well made plans come to fruition was extra special!

Looking ahead to 2022
Next year looks like it will be our busiest year yet! We have lots of new projects in the pipeline, some new stretch tents coming and a fabulous variety of events all over the UK. As ever, we'll be sharing photos of new equipment, what we're up to and counting down to our first weddings in Spring on our social media channels, so don't forget to follow us on Instagram and Facebook for the latest updates.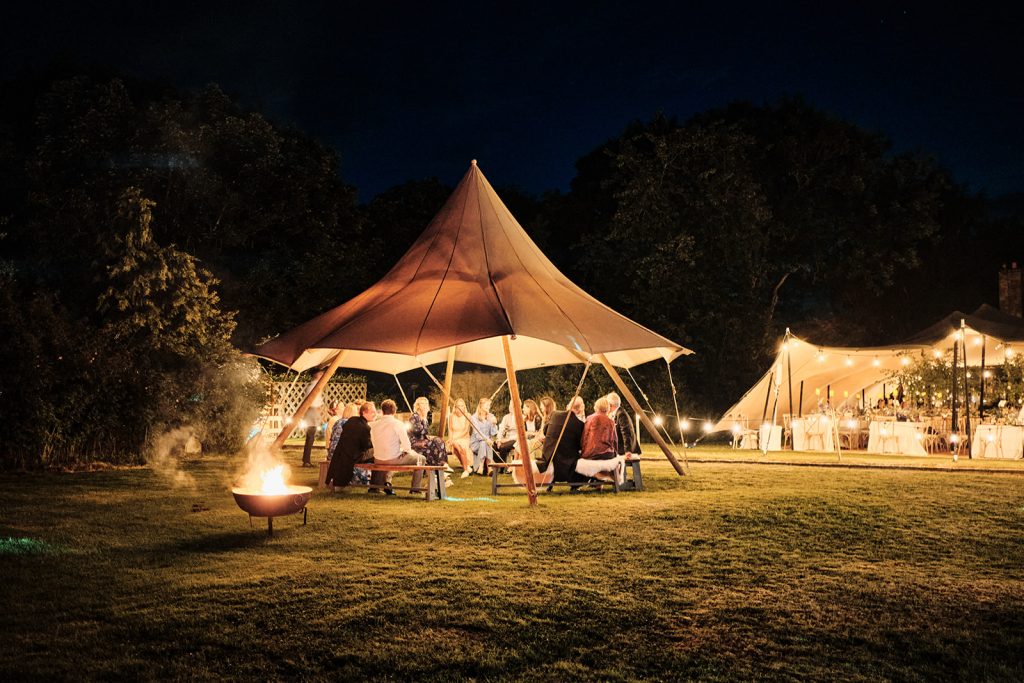 Lastly, we wanted to say a few thank yous.

Thank you to our amazing couples who have been on this crazy Covid rollercoaster with us, most of whom managed to keep relatively calm in what can only be described as the most testing of circumstances; we're so pleased that we managed to work together and find alternative dates for you. You can see some of our weddings from this year over on our blog.

Thank you to our fellow wedding suppliers; the past 20 months has seen co-operation on another level, with everyone pulling together to ensure their couples manage to get the day they've dreamed of. We're so lucky to work with and be able to recommend such a brilliant group of professionals, if you need pointing in the direction of anyone, please do just ask or see our 'Friends' page, we've got a great little black book of A-grade suppliers!

Finally, our team! As you may know, Shades is a pretty small team, and during the summer we have an absolutely top group of marquee technicians who have worked their socks off for us this season. Erecting marquees in all weathers, helping with set ups and being that all-important friendly (and knowledgeable) face on the day that can sort anything. We've tested limits this summer as we've fitted rescheduled events into weekends all over, and the sheer number of thank you cards & emails we've received are a true testament to the hard work of the entire Shades team.

So, as we rollercoaster towards the end of the year, we wish all our 2021 wedding couples a fabulous first Christmas as newlyweds, and we very much look forward to an exciting year of events.. 2022 – you'd better behave!