10 Tips for planning your marquee wedding
Published on 5th April 2022 by
Jenny Mason
The main topic of conversation for newly engaged couples, is where the celebrations will take place! Whilst the great news is that there are so many options, if you opt for a marquee wedding, there are a few more elements to consider when starting out.  Here at Shades, rather handily, we know quite a bit about this, so we thought we'd share some top tips to help you plan your perfect marquee wedding.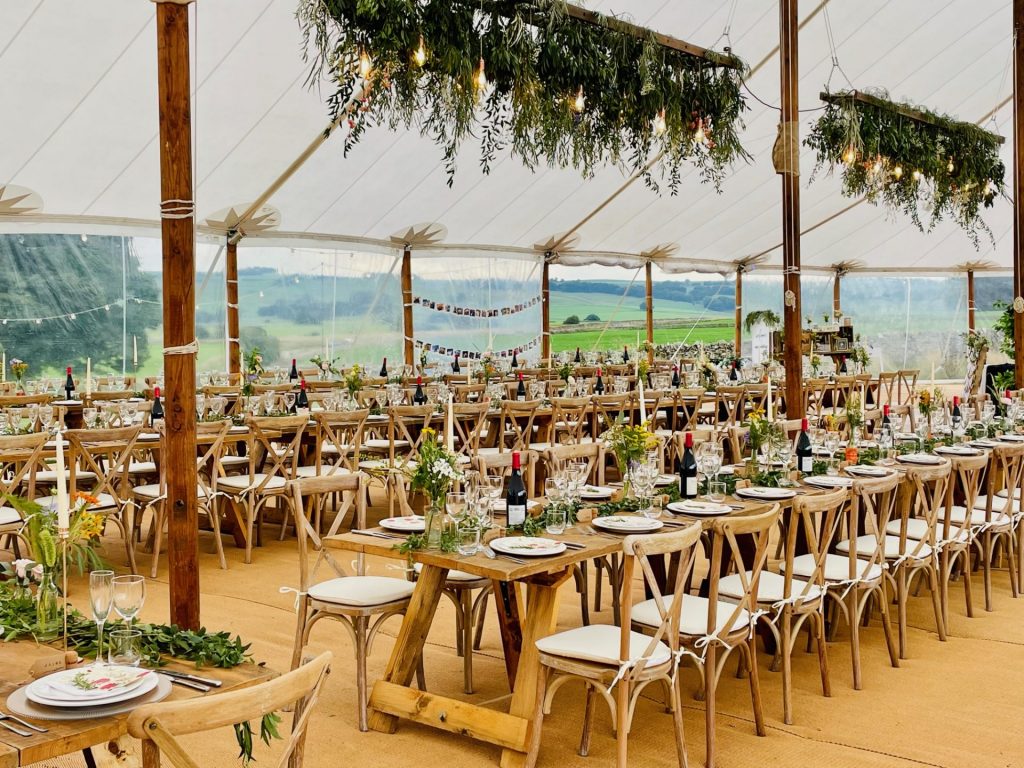 Our tips for planning the perfect marquee wedding
1. Choose your date
Most marquee weddings take place between April and October.  Choosing a summer date should guarantee you the best chance of sunshine for your special day, and allow you that lovely outdoor wedding feel to your celebrations.  One of the advantages of having a marquee wedding, is that due to their nature, often you have more chance of getting your preferred date.
For weddings at the start and end of the season we often recommend keeping a bit of contingency for heaters should they be required later in the evening.
2. Location location location!
The beauty of a marquee is that they can be put in some pretty spectacular locations.  From the grounds of a beautiful stately home, to the banks of a Loch, on a hill overlooking spectacular countryside or simply in your own garden, the possibilities are endless! Take a look at our venues pages for inspiration if you're looking for the perfect marquee wedding venue. 
Checking what your options are in terms of a ceremony (church or civil ceremony), and also considering where your guests will stay nearby is also worth bearing in mind. A rural location is wonderful, but if there are no hotels nearby, your guests may not thank you so much!
Other key elements to consider when choosing where to put your marquee are access requirements for vehicles, and space for generators/loos/catering tents and parking. We often cover much of this when we come and meet you for a site visit.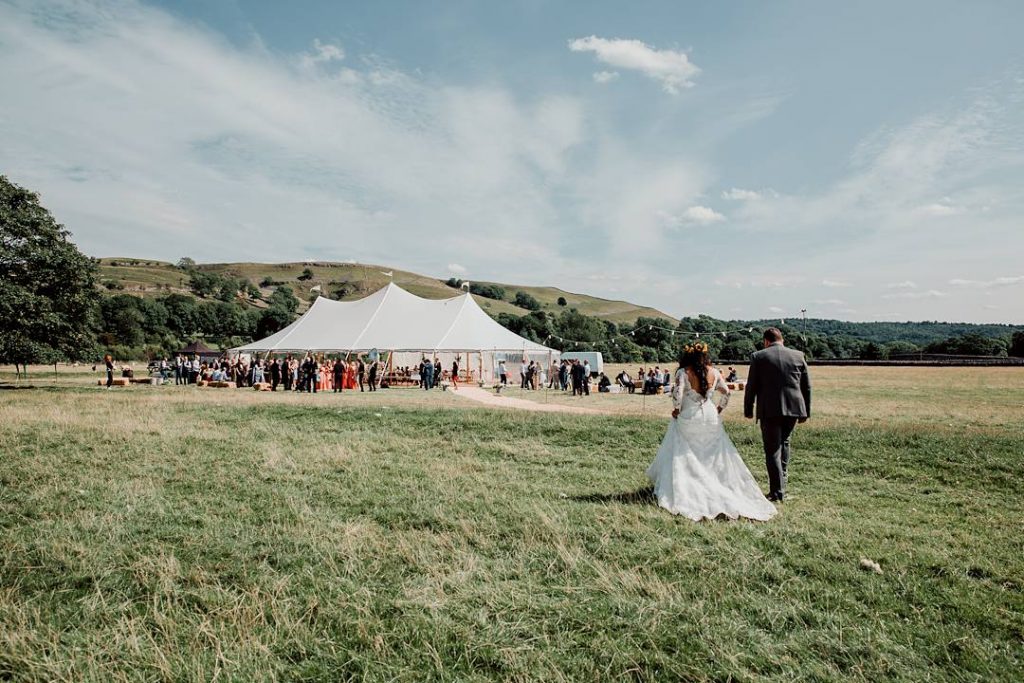 3. Style
What style of marquee do you prefer? Choice is endless; from steel framed clearspan marquees to Sailcloth Tents or more unique options like our Nomad Stretch Tents which combine all the best features of sailcloth tents and tipis.   We often recommend considering the light, how you would like the day to flow (our sailcloth tents can incorporate an outdoor terrace and furniture for example), and how formal you'd like it to feel.  Most people will find that they're drawn towards a particular style or look of a marquee once they start looking, it's worth taking your time at this stage to see all the options available though. Wedding festivals such as Wedfest & Wedstock which are organised by Brides up North are often a great opportunity to see a few different styles of marquees in one location – you can see where we will be this year on our blog.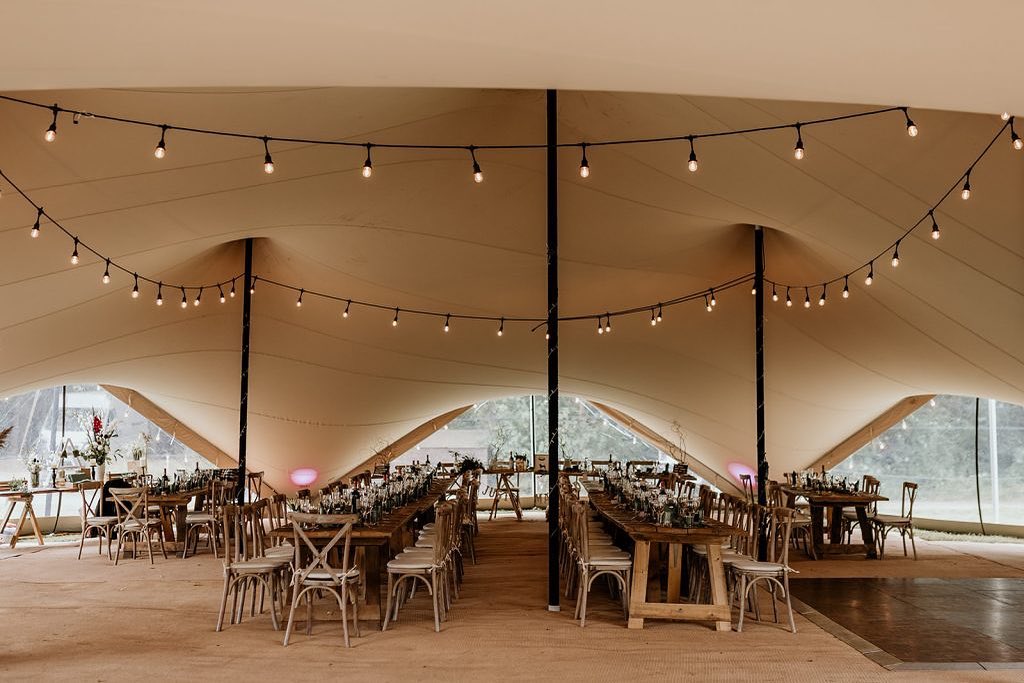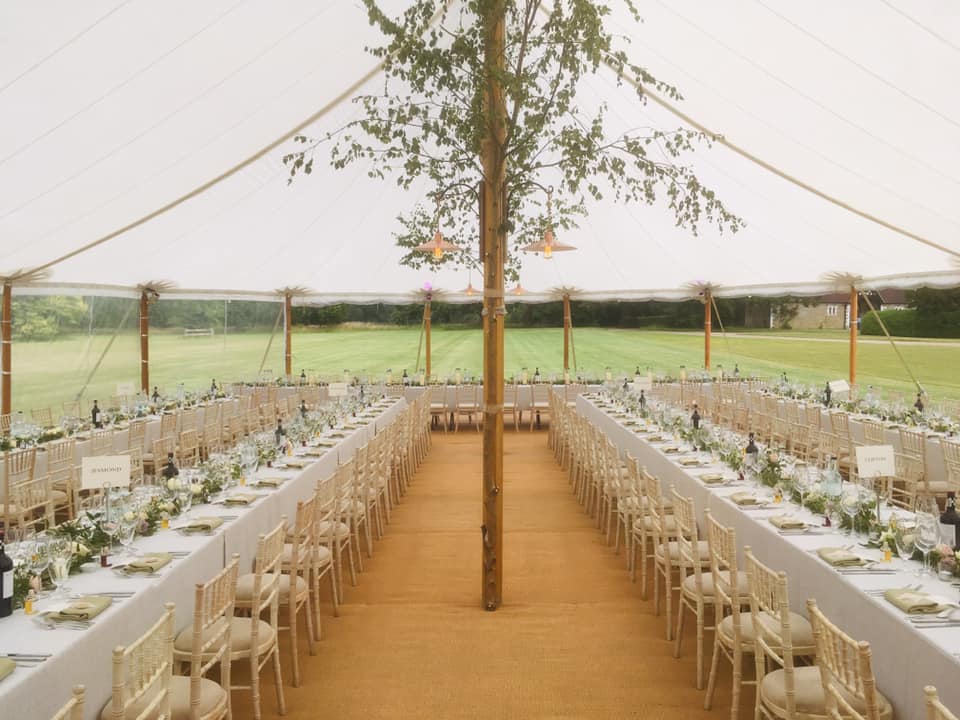 4. Budget
Everyone has one, whatever the size, and we usually find it's helpful to work out what this is at the start of your wedding planning journey.  This will help shape your choices throughout your planning. When costing up your options, you should be able to find most of the information you need online to put some initial figures together.  Our website has some approximate pricing, showing costs for marquees for 80, 120 and 160+ guests which should give you a good starting point.  Naturally as you progress, we'll put together a full quote based on your personal requirements which will include delivery, your chosen furniture, and anything else that you may wish to add.
5. Recommendations & research
We strongly recommend checking reviews and credentials carefully for the companies you choose. A large number of our bookings come from recommendations from previous couples, which we always take as a good sign.  Once you're happy with your main suppliers, you can ask them for recommendations for other suppliers they've worked with before. The chances are they'll be able to recommend others of a similar quality and budget to what you're looking for.
"I'm not one for normally leaving reviews but I have to make an exception for Shades who provided one of their stunning marquees and interior styling for our wedding. The marquee looked incredible both in the day and then again in the evening when it was illuminated.

Paul and the rest of the team were on hand to help in the lead up to the big day and then across the weekend itself. Nothing was too much trouble and they provided lots of help and guidance. The whole weekend ran like clockwork and a lot of that was down to Paul and the big Shades team that worked on our site.

We cannot recommend them highly enough in terms of product and service. 5 stars without any question. Do not hesitate booking Shades for whatever event you are hosting.

Thanks again,

Tim and Clara x"
Peak District, Sept 2021
6. Details
When planning a marquee wedding, getting the infrastructure right from the off is crucial; not just from a budgeting point of view, but also from a planning perspective.  Booking generators and loos, thinking about water and parking won't be the most exciting items on your planning list, but they are pretty essential to a successful event!  Many of our couples ask us to sort these elements of their day along with the marquee, which we're happy to do.  Wedding insurance is also highly recommended when planning your wedding; it can cover you for an array of unforeseen issues and usually isn't too much when compared with the overall cost of your day. Our top tip is to deal with these elements at the outset and then you can forget about them!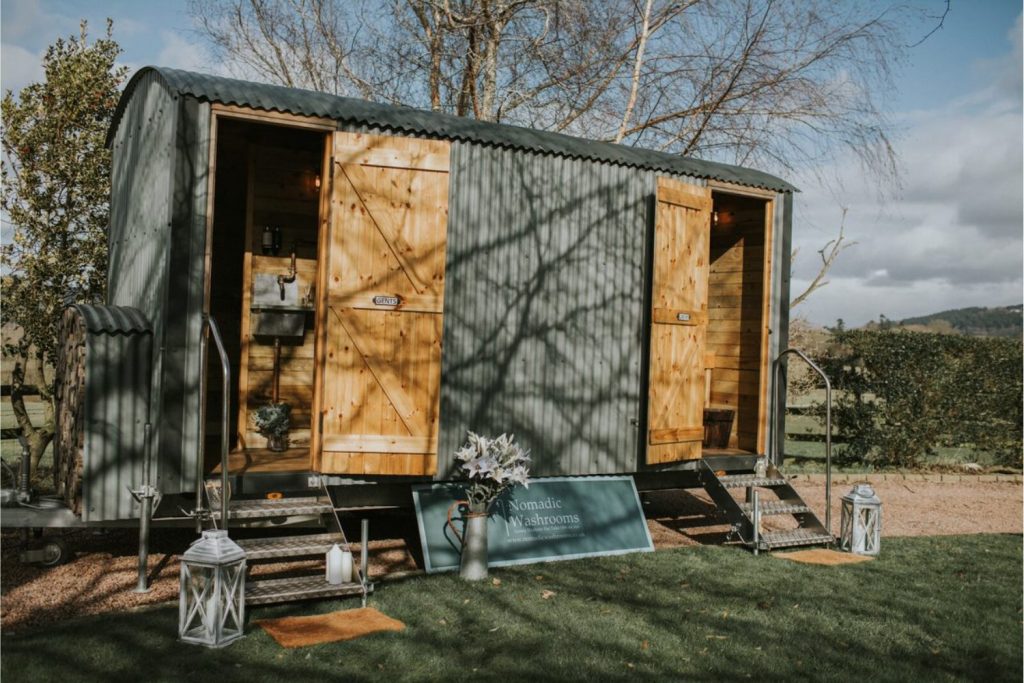 7. Catering & drinks
Often a highlight of any wedding day, and one of the main advantages of having a marquee wedding, is that you have ultimate flexibility over your food and drink on your day.   Whether you choose to hire a full catering set up who will provide waiting staff, kitchen equipment and serve a wonderful 3 course dinner, to food vans or pizza ovens, the choice is yours!  We always recommend booking professionals to sort these elements of your day; having a team dedicated to serving, clearing and chilling everything allows for a smooth service and for you to enjoy the party. Take a look at our list of suppliers that we love on our website for some of our (genuine!) recommendations.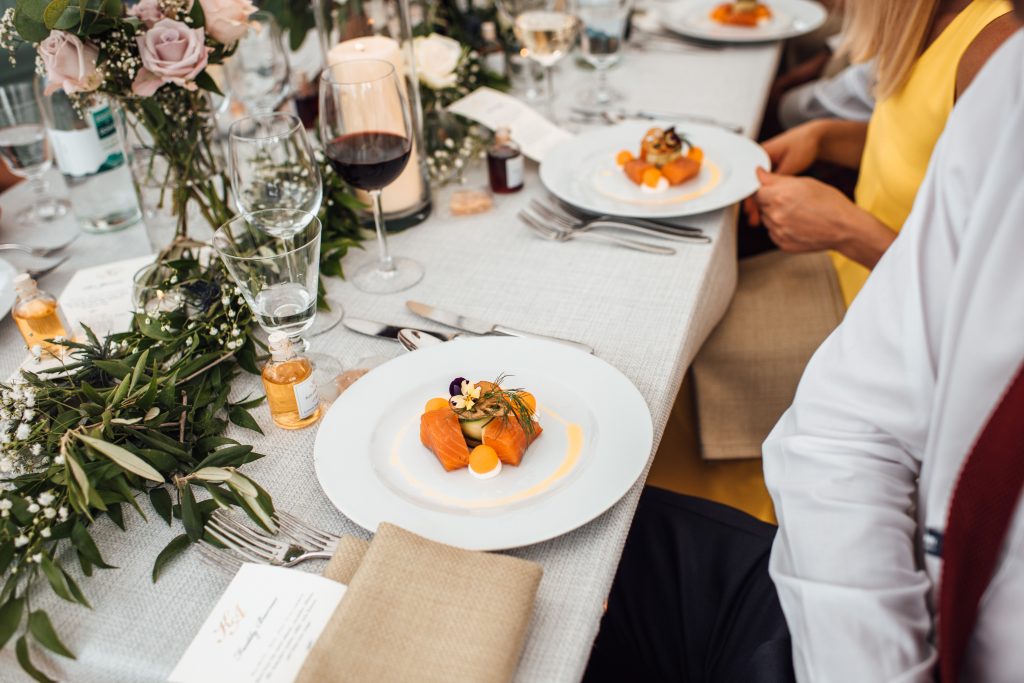 8. Styling and furniture
Pinterest comes into it's own when planning your perfect marquee wedding! Of course, one of the things our clients love about choosing a marquee is that you have ultimate say in creating your perfect set up, but we understand that can be daunting at the start.  From the chairs to the bar, the tables to the flowers, everything can be just as you want it to be, and totally individual to you! Lots of our couples follow our social feeds for more inspiration and ideas for their day.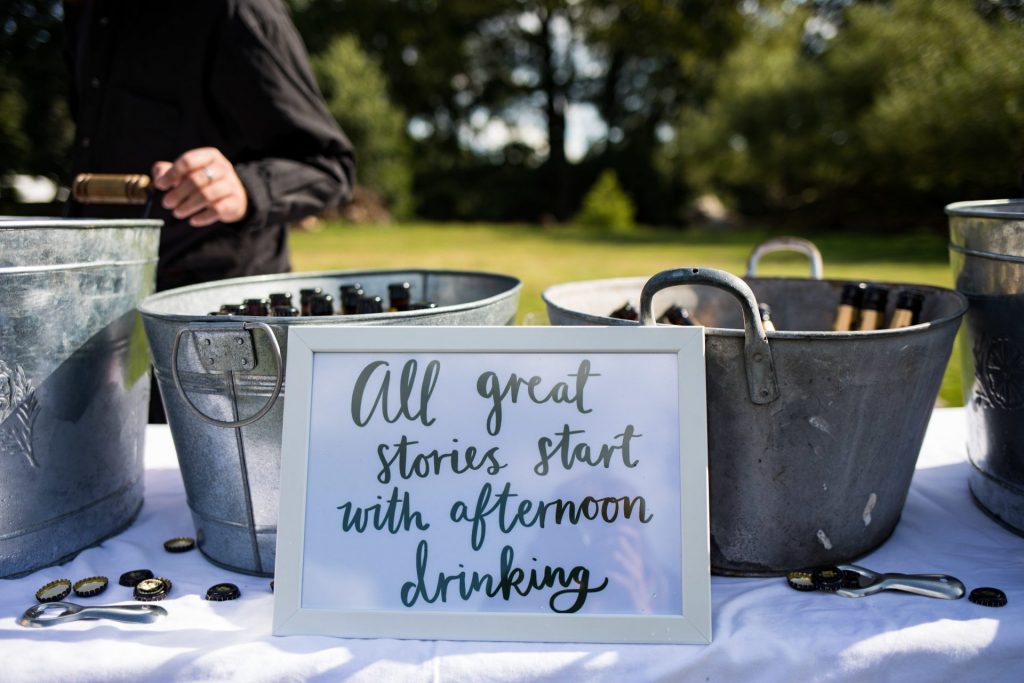 9. Your Wedding Day
Whilst we always have a member of our team on site on the day of your wedding to look after the marquee itself, we do recommend appointing someone to oversee the smooth running of the day. There are a few options for this, whether that be an Event Manager from your catering or event company or an appointed wedding planner (you can hire someone for on-the-day co-ordination if you don't feel like you need help with the planning itself).  Ensuring that someone will be by your side to trouble-shoot and co-ordinate everything where necessary allows you to sit back and enjoy the day itself. After all your months of careful planning, it's worth taking the time to make sure that your plans will be executed perfectly!
10. The day after
Now this one depends on when you plan to jet off on your honeymoon! We find that an increasing number of couples like to take the opportunity to host a relaxed brunch or barbecue the following day in the marquee while it's still up.  This can be a great way of extending your celebrations and making the most of being able to catch up with guests who have travelled to your wedding before they head home the following day.  We are happy to liaise with you about taking your marquee down as we'd never want to get in the way of another day of celebrations..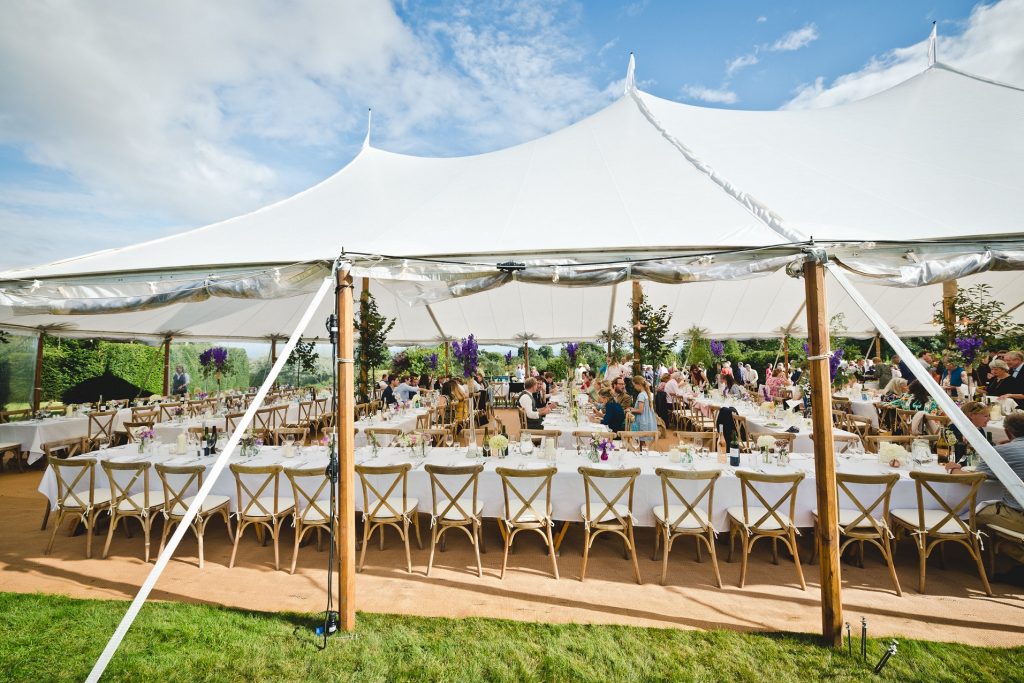 So, if you'd like to speak with one of our team today and take the first steps towards planning your perfect marquee or tented wedding, do get in touch, we'll be happy to help!