The ultimate guide to finding the perfect marquee location
Published on 21st March 2023 by
Jenny Mason
The beauty of a marquee for your event is in the versatility they provide: you can choose the perfect layout and theme for you and create an event which is entirely unique. However one of the concerns most people have when considering a marquee event how to find the best marquee location.
Choosing where to put your marquee can seem tricky at first, so here's our ultimate guide to what to look for when choosing the perfect site for a marquee.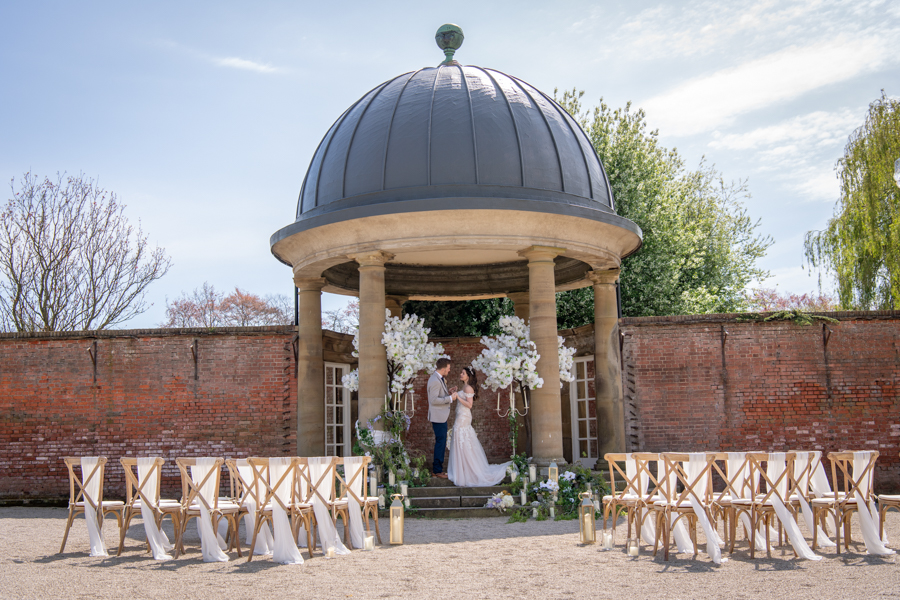 How to find a site for your marquee
The beauty of a marquee is that they enable you to have an event almost anywhere! So you may have a site in mind- a neighbour's field, for example, or a relative's back garden.
There are many venues which offer the option of a marquee event – we have erected marquees at wedding venues, historic priories, schools and stately homes, so a look around your local area is a great next step.
There are also venues which specialise in marquee weddings and events– we work across Yorkshire and the UK and will be happy to recommend somewhere if you need a helping hand.
If you are still struggling to find the perfect spot, you can take a look at our venue pages; either for Yorkshire venues or UK marquee locations. There are also websites which list fields for hire- although these may not always be the best sites for your marquee event, so be sure you know what to look for.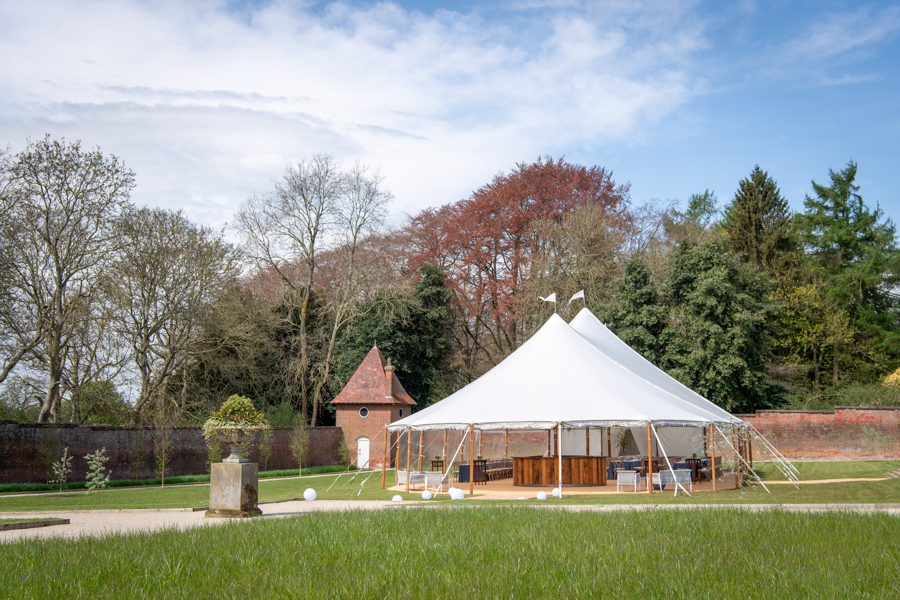 What to look for in a marquee venue
There are a few key areas when deciding if a site is going to be suitable:
Good access
Marquees are big structures and even if you choose a relatively modest one we will need to be able to access the site. Larger marquees will need a van, a land rover and a trailer to transport, plus transport for the build team. Easy access from the road makes our life a whole lot easier!
If the access is going to be across a field, consider whether vehicles are likely to struggle if the ground becomes wet. A good event can turn disastrous fast if vehicles needs to be towed out of a muddy field!
At this point it's also worth considering parking. Will your guests need to arrive by car? Is there somewhere they can park safely?
Level
The ideal site for your marquee will be level, but we can cope with a small slope using a levelling base. The steeper the slope the more complicated the build will be, so it makes sense both from a design point of view as well as to your wallet if the site you choose is flat. If in doubt, we can do a site survey and advise you if your ideal site is suitable.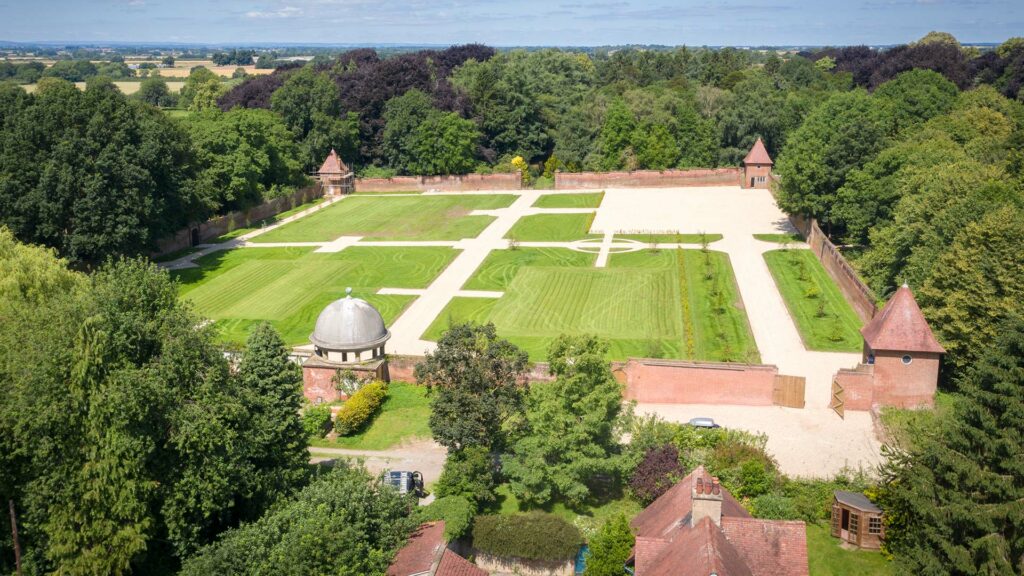 Water, electricity and facilities
Depending on your event, you will need to consider the facilities for your guests and any suppliers- caterers, band, DJ and so on. Bear in mind caterers will use commercial ovens which cannot be plugged into your home electric supply!
Shades works with the best suppliers in the business and can provide you with lighting, generators, water bowsers and mobile toilet facilities, so wherever you choose for your marquee event your guests will have everything they need.
Underground pipes or cables
This is one a lot of people forget! Your marquee will need to be secured into the ground, and we don't want to cause any damage by accidentally going through a pipe or cable. If you are unsure whether there are any potential underground cables, it is best to look at an alternative marquee site.
Marquees can also be erected on hard surfaces like tarmac too; these will need heavy ballasts to hold the structure securely.
If you think you've found your ideal marquee site, but aren't sure whether it will be suitable, give us a ring. We will be happy to do a site survey and advise you.