Jenni & Matt's Perfect Lake District Marquee Wedding
Published on 15th November 2022 by
Jenny Mason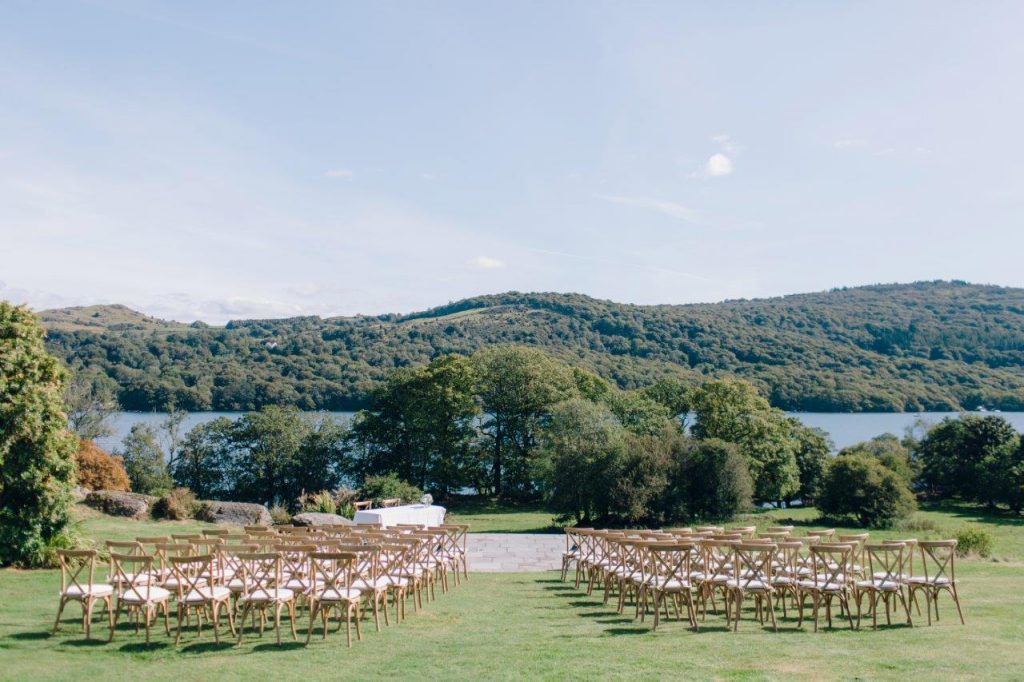 On the banks of Windermere within the private Graythwaite Estate, sits Silverholme Manor. Offering the perfect location for a weekend of wedding celebrations, this luxury Georgian Manor has breathtaking views over the lake and hills beyond – it is quite simply stunning!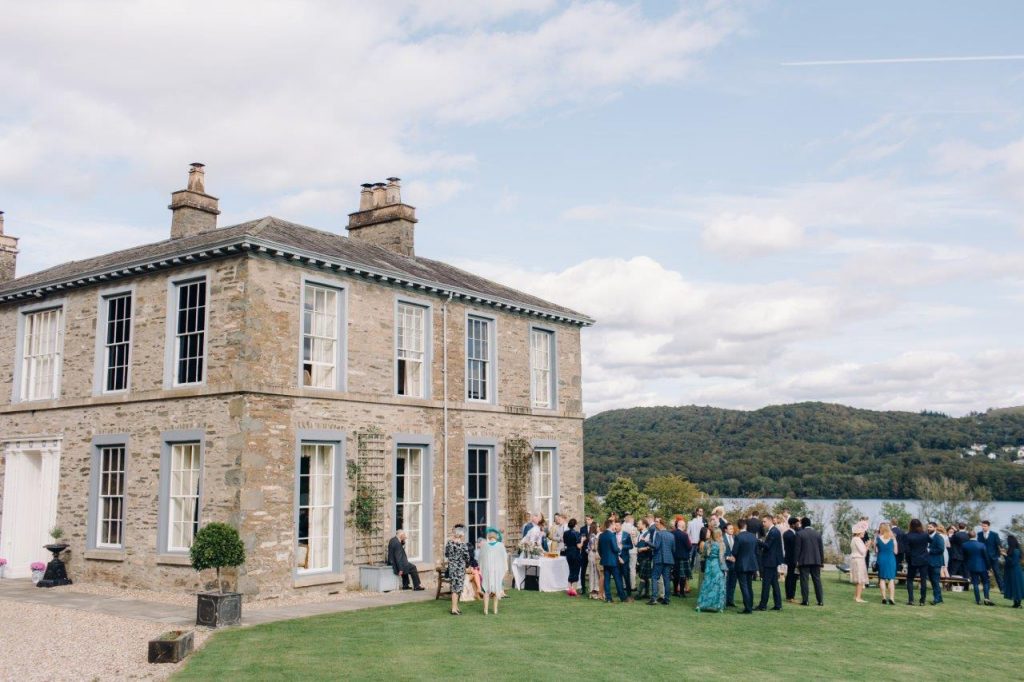 This was the location of Jenni & Matt's beautiful wedding celebrations back in September, and we're delighted to share their story with you.
A little intro..
Matt and I live and work in London with our pup Pingu. We got engaged in the corridor of our flat during the end of a lockdown in 2021 – Matt had just driven a 4 hour round trip to pick up the ring and didn't feel he could keep the secret so got down on one knee as soon as he got home! We got married on 17th September 2022 at Silverholme Manor, in the Lake District nearby to my family.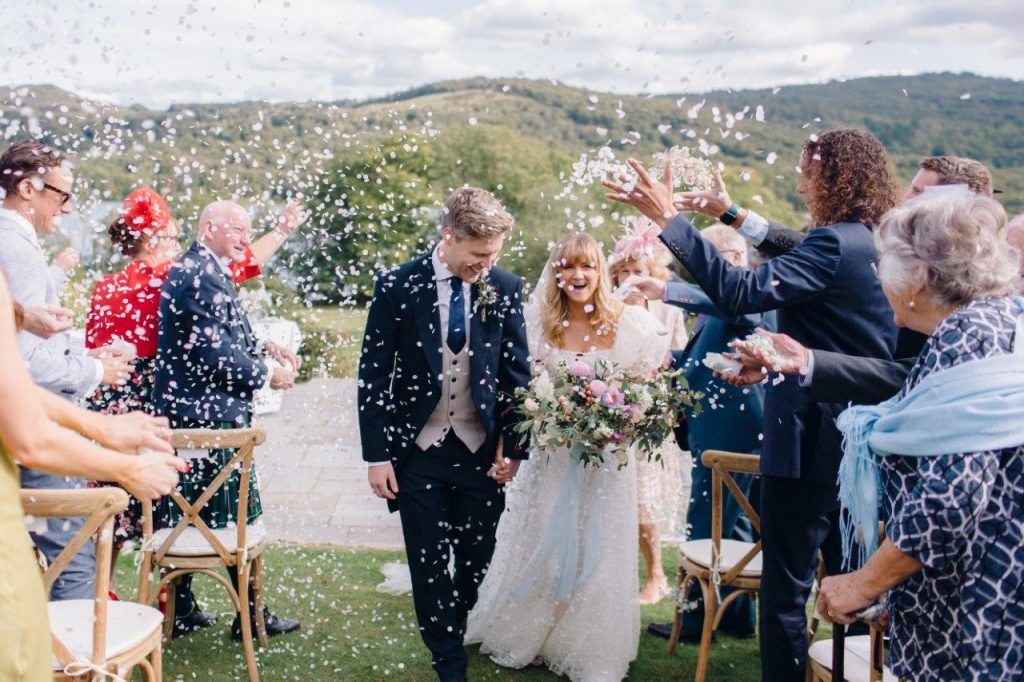 Why a marquee wedding?
To be honest, we didn't imagine we'd have a marquee wedding but neither of us had a set dream of what it was going to be, we just knew we wanted it to be in the Lakes. When we visited Silverholme for the first time, we were blown away by the view and grounds and knew it was the one. The house itself couldn't accommodate the number of guests we had (80) and so we needed a marquee for the wedding breakfast… hence our search for the perfect marquee began!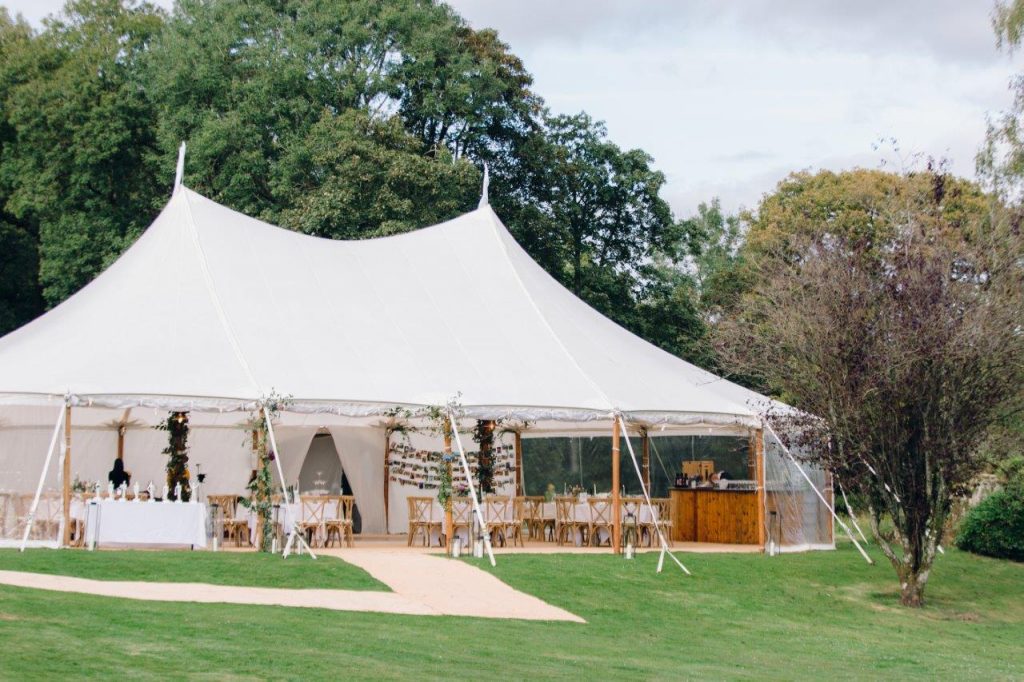 What made you choose the sailcloth marquee from Shades?
Given the view, we knew we needed a marquee that would complement it. A lot of alternatives we'd looked at felt overpowering, for the space, or closed off from the exterior and a bit dark! We came across Shades in our search and coincidentally they had recently provided a marquee for the owner's own wedding – so we had a great reference! The Aurora sailcloth marquee was the perfect option for us because of the panoramic windows, which meant we could still make the most of the beautiful view and bring the outside in, whilst still being protected should the weather turn. Plus, it was so light inside, which made for beautiful photography!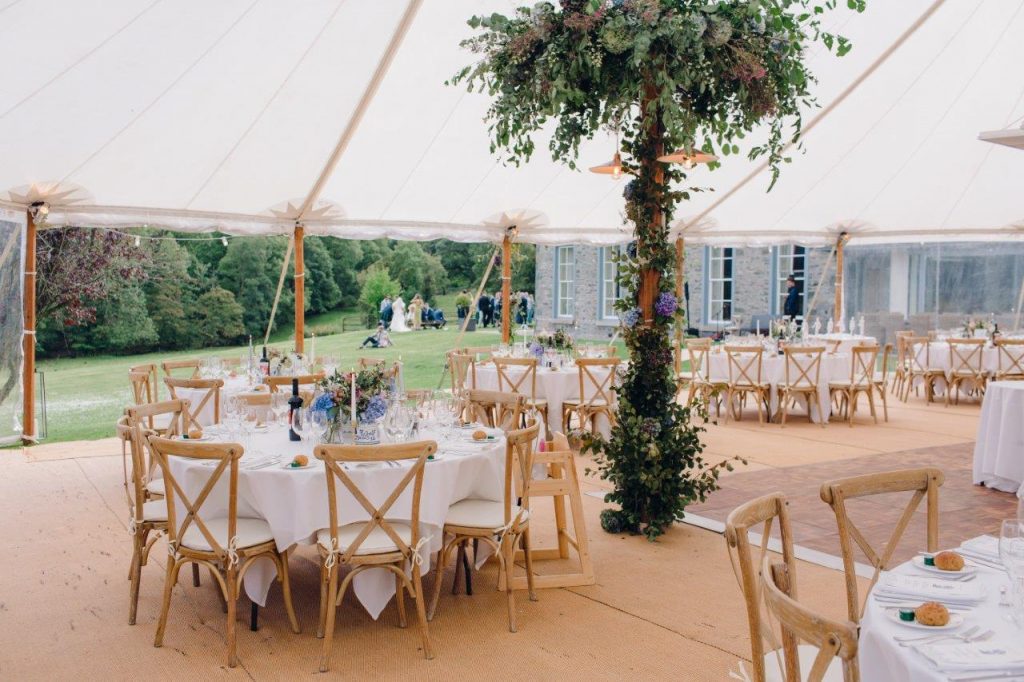 Did you find planning and coordinating the venue and suppliers easy to do?
We did! Planning a wedding is a big job and it wasn't all plain sailing along the way but once you find the right suppliers who support your vision for your big day, it's so enjoyable. Jenny and Paul made it all very easy – they were clearly professionals and we always felt like we were in safe hands .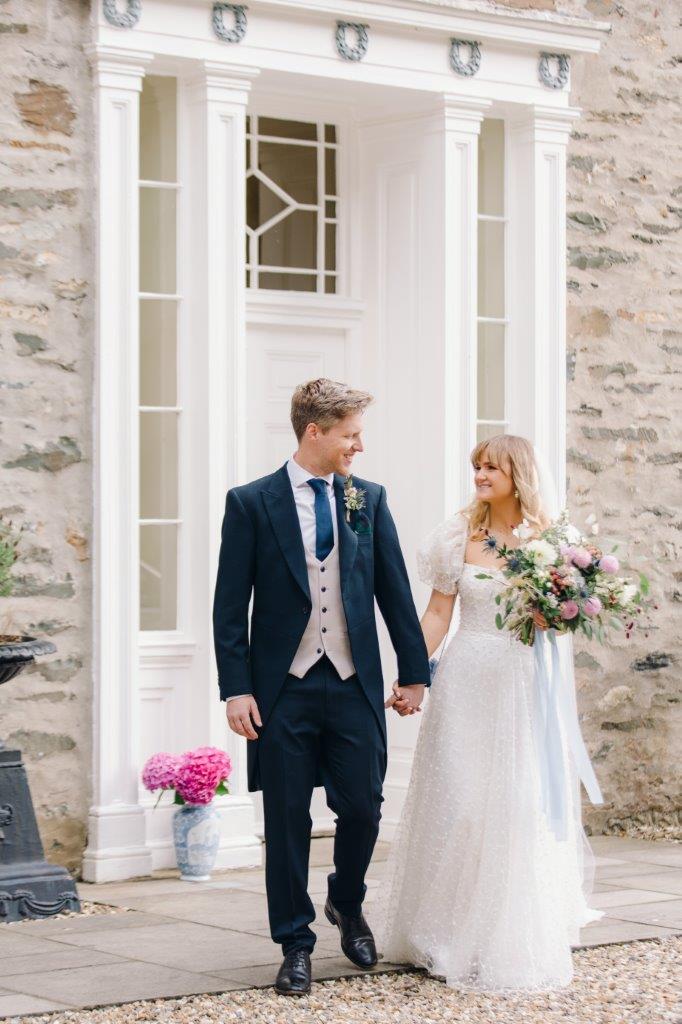 How was your wedding day?
It was perfect – we couldn't have asked for a better day. We were unbelievably lucky with the weather, everything went smoothly and we all had a great time. We also made the sensible decision of hiring a coordinator for the day so that we didn't need to lift a finger, which was the best thing we could have done.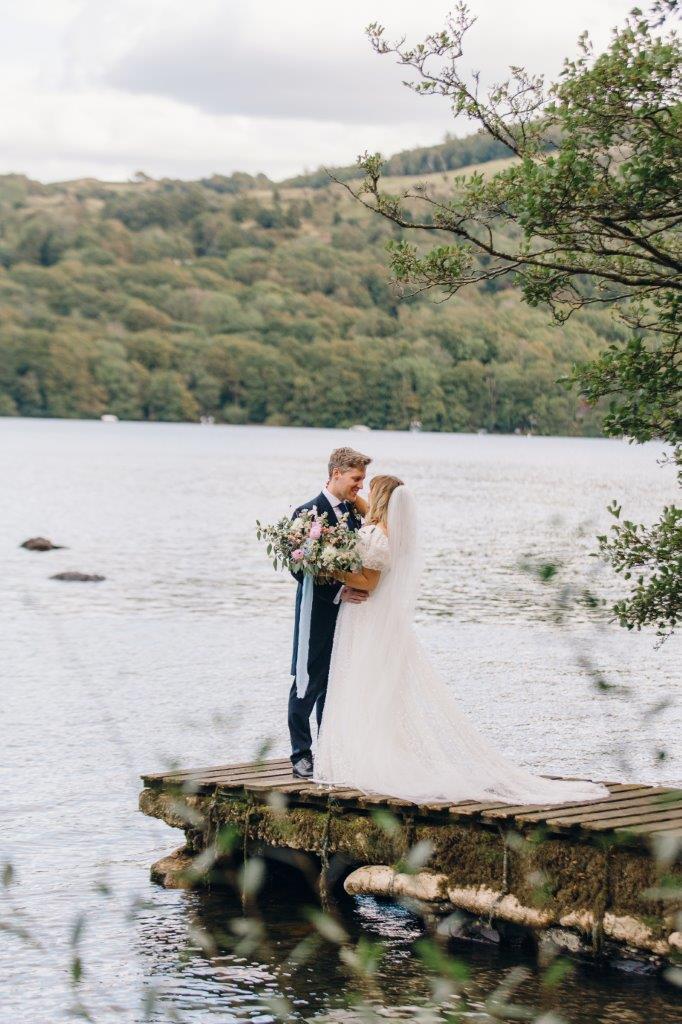 Most memorable moment?
It's so hard to say because there were so many special moments! Probably waking up in the morning to the sun shining, mist hovering on the lake, rabbits hopping and sheep grazing and our wonderful florist setting up the marquee. It was a beautiful quiet moment before everyone had woken up where we could take it all in before the whirlwind of the day had begun.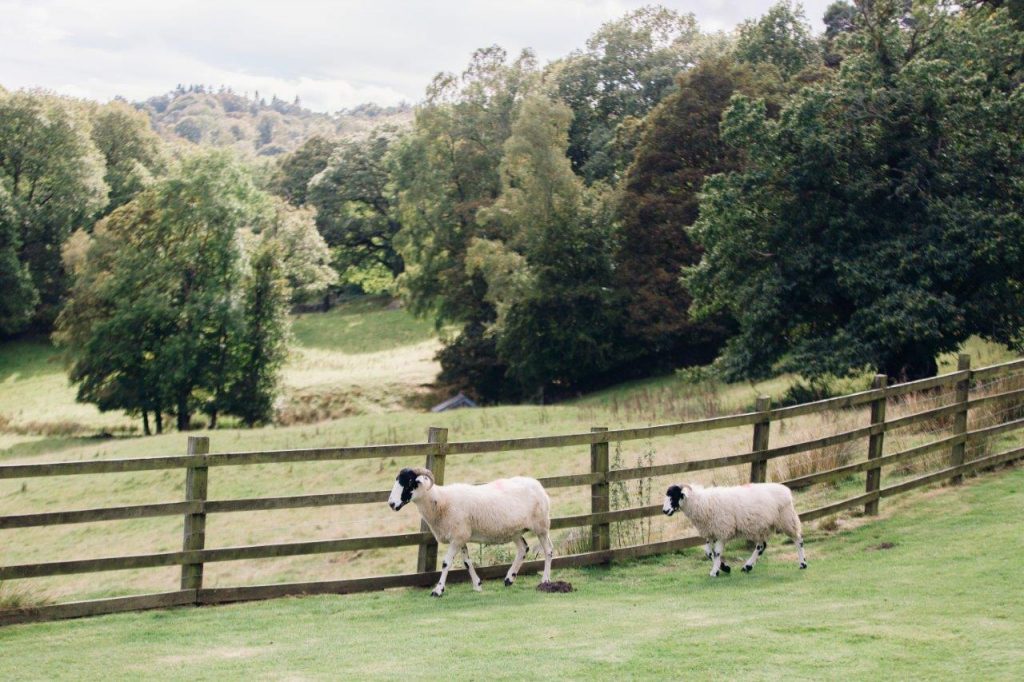 What advice would you give to anyone else planning a marquee wedding?
Have a site tour if you can! We found it so helpful as it brought up potential challenges and questions we hadn't thought of. It also means you and the suppliers can find solutions early so you have less to worry about in the lead up to the event. (But also, don't fret if things go wrong in the lead up, there's always a way to solve things!)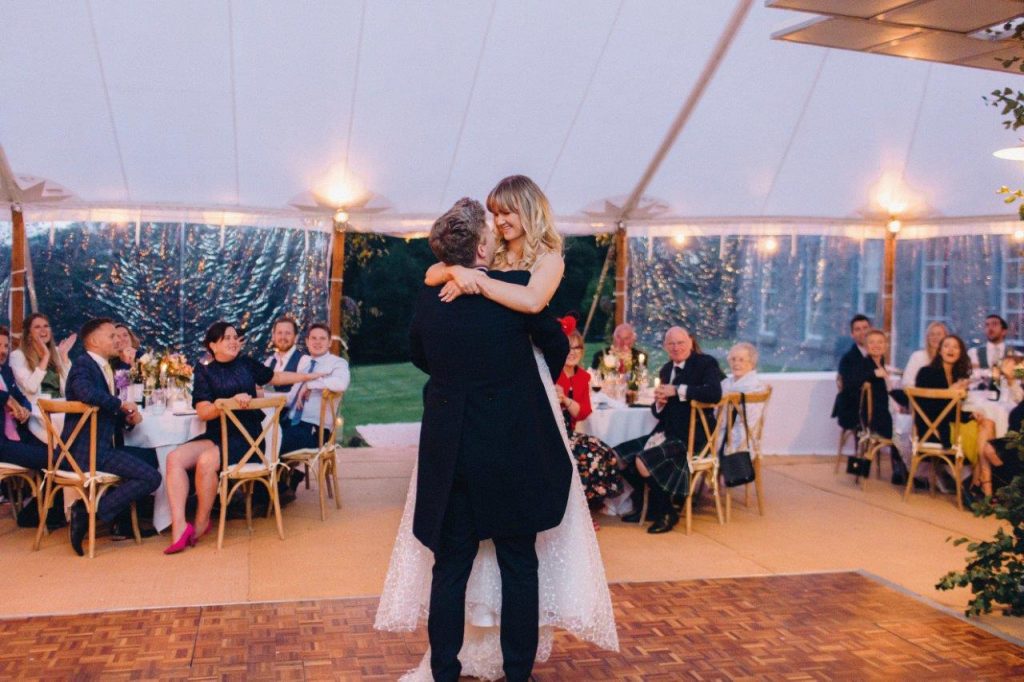 Key suppliers
Photographer: Jessica Reeve Photography
Venue: Silverholme Manor
Wedding Co-ordinator: Alicia Marie Weddings
Florist: Brackens of Bowness
Bridal Shop: Halo & Wren
Dress: Alena Leena
Jewellery: Marie Blanche
Catering: Foray Catering
Make-up Artist: Make up by Alice Stephens