Marquees – the ultimate flexible wedding venue
Published on 14th October 2020 by
Jenny Mason
If you're planning your Wedding now, we understand it's likely to be a very strange experience! However, it should still be an exciting process, and certainly can be with just a few tweaks. Below are some tips for finding a flexible wedding venue, and a few positive ideas to help you with your preliminary planning.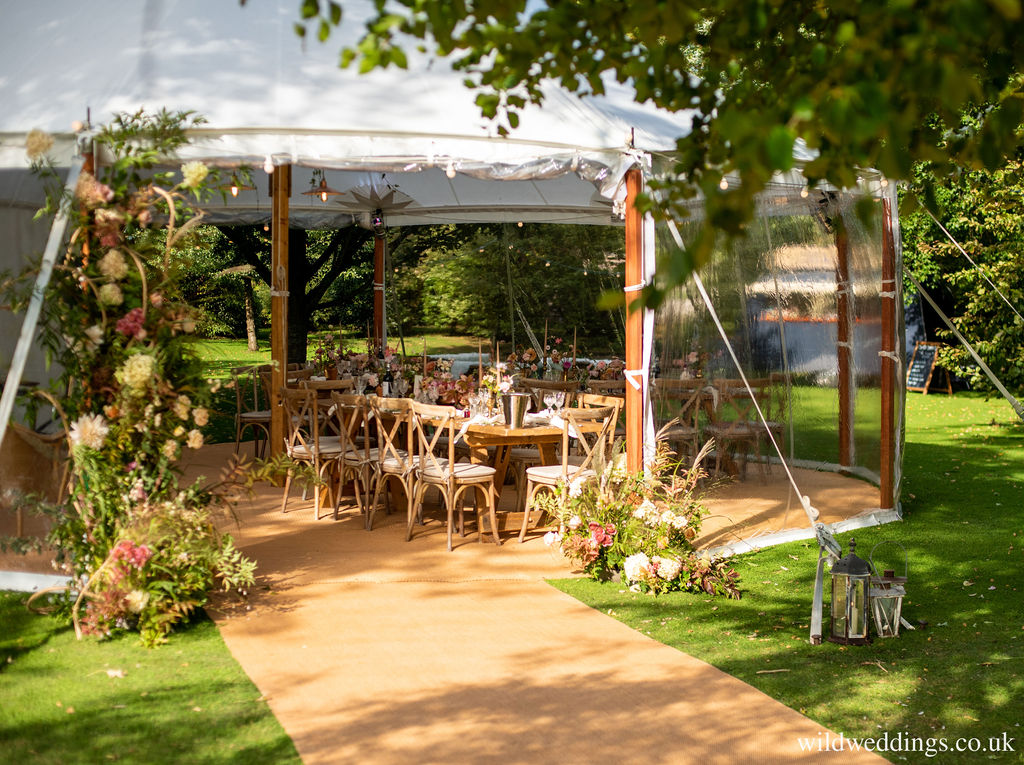 The great news is, that there are plenty of options available when planning your special day. Now, we *may* be a little biased when it comes to marquees, but they have some huge advantages at times like this!
Here are just a few reasons to choose a marquee:
They provide a perfectly unique space for just you, your guests (and suppliers) – usually in the great outdoors with plenty of fresh air!
Marquees are so flexible, in that they can be built in different sizes depending on the final size of your party. Our Sailcloth Tents in particular can be built to accommodate anything from 20-400 guests.
If you need to allow for additional spacing between tables, we can simply add another section of tent into the build (on a sailcloth)
There are so many absolutely beautiful marquee wedding venues to choose from, you don't need to feel like you're compromising on location. Take a look at our venues pages for inspiration
We have a range of different tents & marquees for smaller parties, including our Baby Tipi, Raj tents, Stretch Tents and of course Sailcloth Tents. They are all beautiful and can be styled to your choosing. Our pinterest page is great for inspiration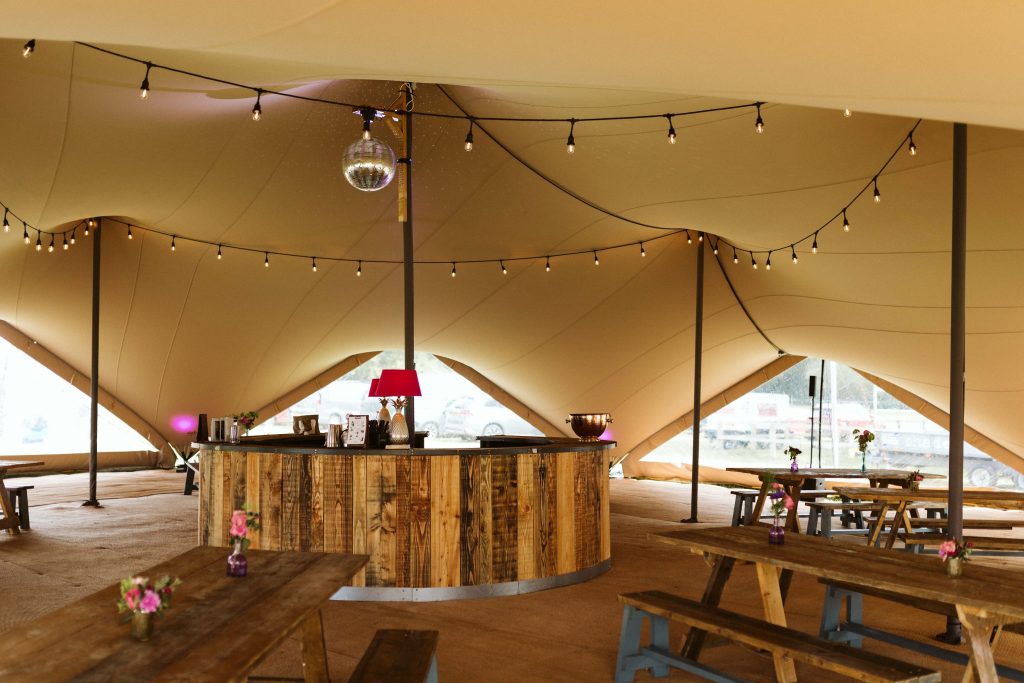 Helpful Wedding Planning Tips
It might be a little obvious at this point, but flexbility within your planning is key! If you can build some leeway or alternatives into your Wedding plans now, it should make changing things a little easier if necessary:
Choose a wedding venue or marquee set up with different sized rooms. This should ensure that if you are able to increase (or decrease) your guest numbers, there's room within your reception venue to do this
Chat with your caterers – most will be flexible with your food options if you need to scale things up/down nearer the time. Some might ask you to commit to a minimum overall spend for your date. If you can agree that you could either have a delicious 5 course dinner for 30, or a barbecue for 100 (for example) then that's another tick in the box
Be honest with your guests. Virtually every couple planning their wedding now will be trying to work out who their 'magical 30 or 15' may be. Good friends will certainly understand your dilemmas and more importantly, will support you in that. Plus it's a great excuse for a big party when this pandemic is over!
Consider a 'Sequel Wedding'. You can get married now/early next year just the two of your (plus a couple of witnesses), so that you are legally married. Then, when the time is right and you can have everything just as you wish… plan the big party!
And if you don't want to compromise..
We totally understand! You've had your day planned since forever, and really want everyone to be there. In this instance, it's worth speaking with your suppliers and having a back up date for your Wedding. Try and agree a date that you will make the final decision by (say 2 months prior), and then hopefully should you have to move your date, it shouldn't be a huge issue.
Lastly
Try not to panic. As we said before, 2020 has been a year like no other. We're all encountering new scenarios that we'd never dreamed of before January. That said, the overwhelming feeling of support for couples and co-operation within the Wedding & Event industry is particularly brilliant right now.
Please do take some reassurance that everyone is going the extra mile; from suppliers changing dates several times, to couples amending guest lists and more. Whatever form your special day takes, it will be AMAZING.. we know that your wedding venue, suppliers, friends & family will all make absolutely sure of it.